Best Tattoo Lettering Fonts
Tattoos are the means to communicate one's deep emotions through letters and images. They are used in communicating, which verbal cues can't. To get an eye-catching tattoo, knowing the correct lettering tattoo fonts is vital to make it appealing.
Tattoo Lettering Fonts can help to depict the exact emotion that an individual and business wants to communicate to the target segment. Thousands of fonts are available for you, making your tattoo designs alluring.
If you are looking for a tattoo for your upcoming graphic project or personal use, this article is for you; look into the varieties of tattoo fonts that are highly attractive and available for personal and commercial use.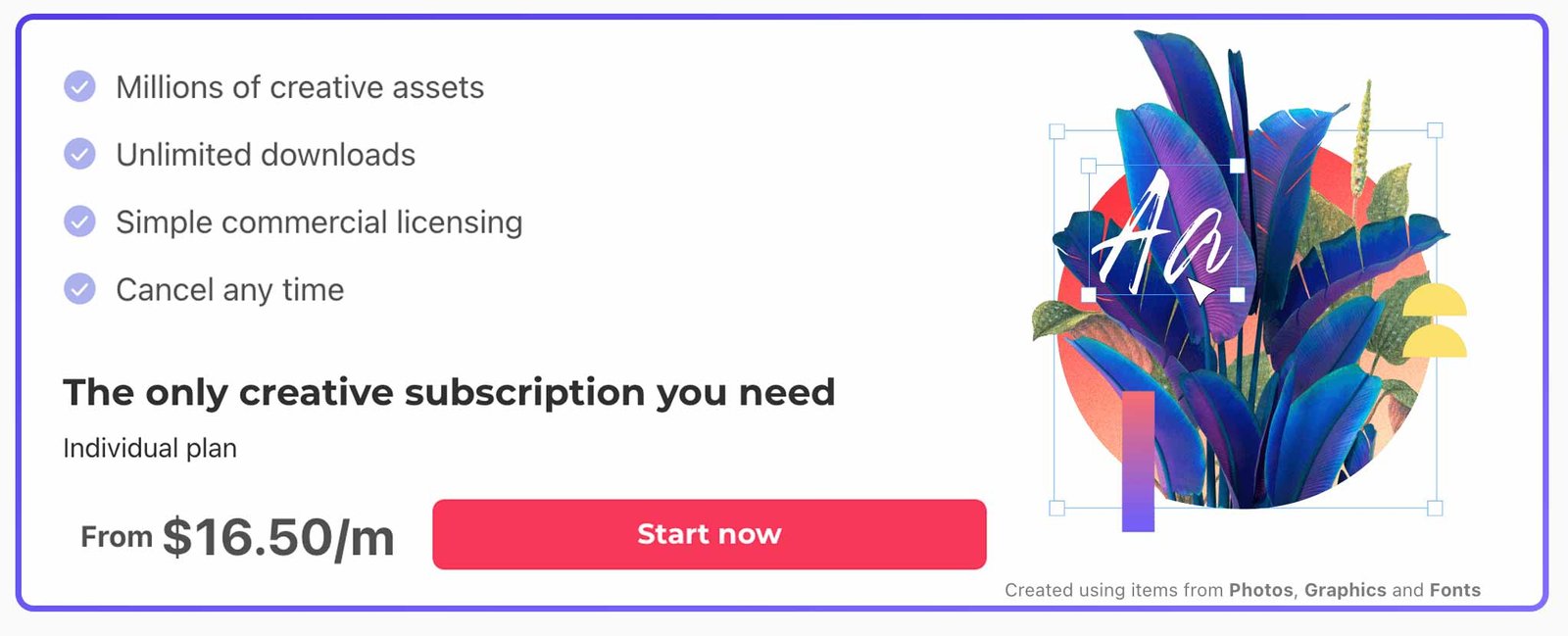 Below are the best tattoo lettering fonts for your next tattoo
Nomaden: Vintage label Font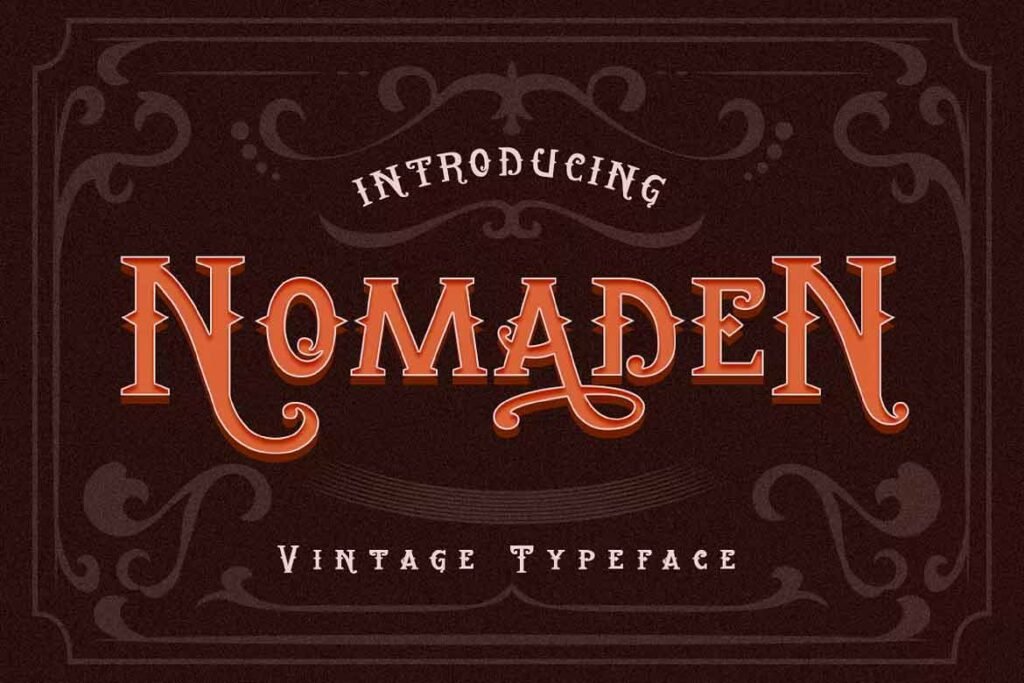 Nomaden Font is known for its uppercase and lowercase letters, numerals, and punctuations. The font size is medium that ends with swashes and alternative fonts. It offers the classic look of the text. The beautiful Font style is used in lettering, T-shirt designs, decorations, and merchandise.
Maldito Font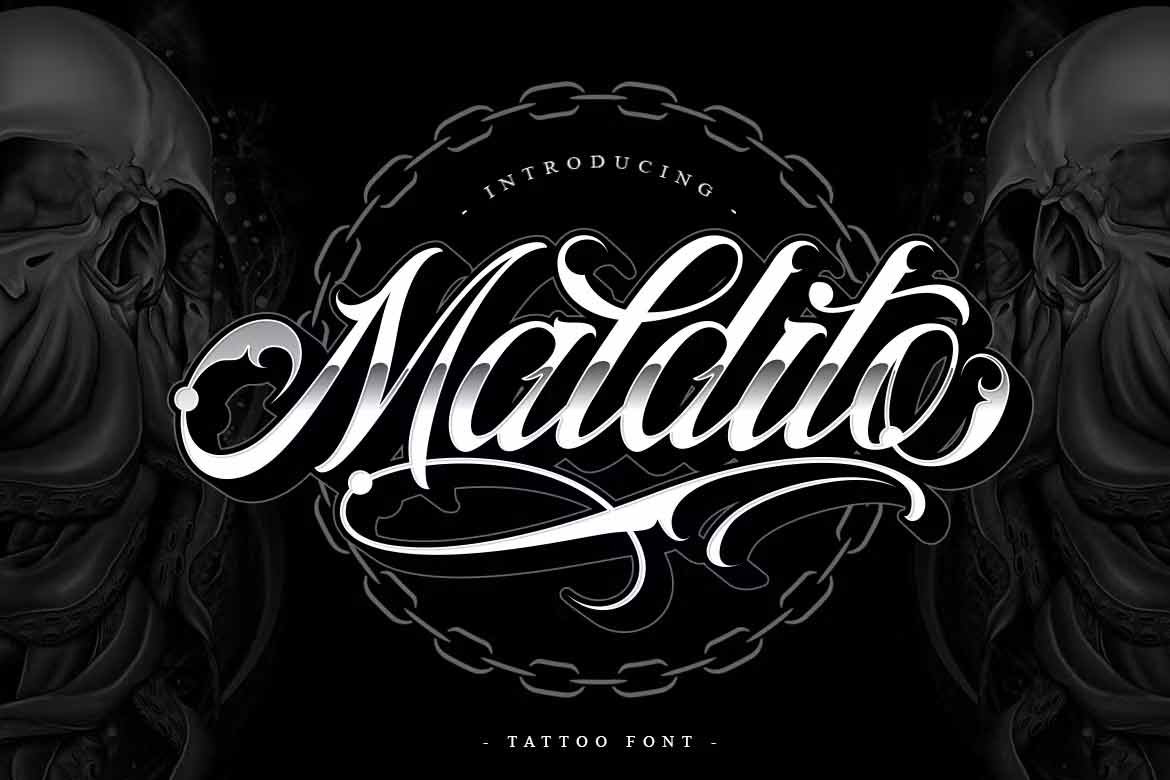 Maldito is the best Tattoo font to go with. It focuses on ensuring a mix of creativity and contemporary style. The Maldito involves uppercase, lowercase, and all types of numerals & punctuations. It involves lowercase letters with stylish swashes.
Puerto Font
If you are looking for a free font that adds beauty to your tattoo? Then Puerto is the one font to go for. It is one of the display fonts that is inspired by tattoo art. The Puerto font is a fun serif style that is playful. The style is highly attractive that uses characters in the best ways. One can download the Puerto Tattoo font for free.
Black inked tattoo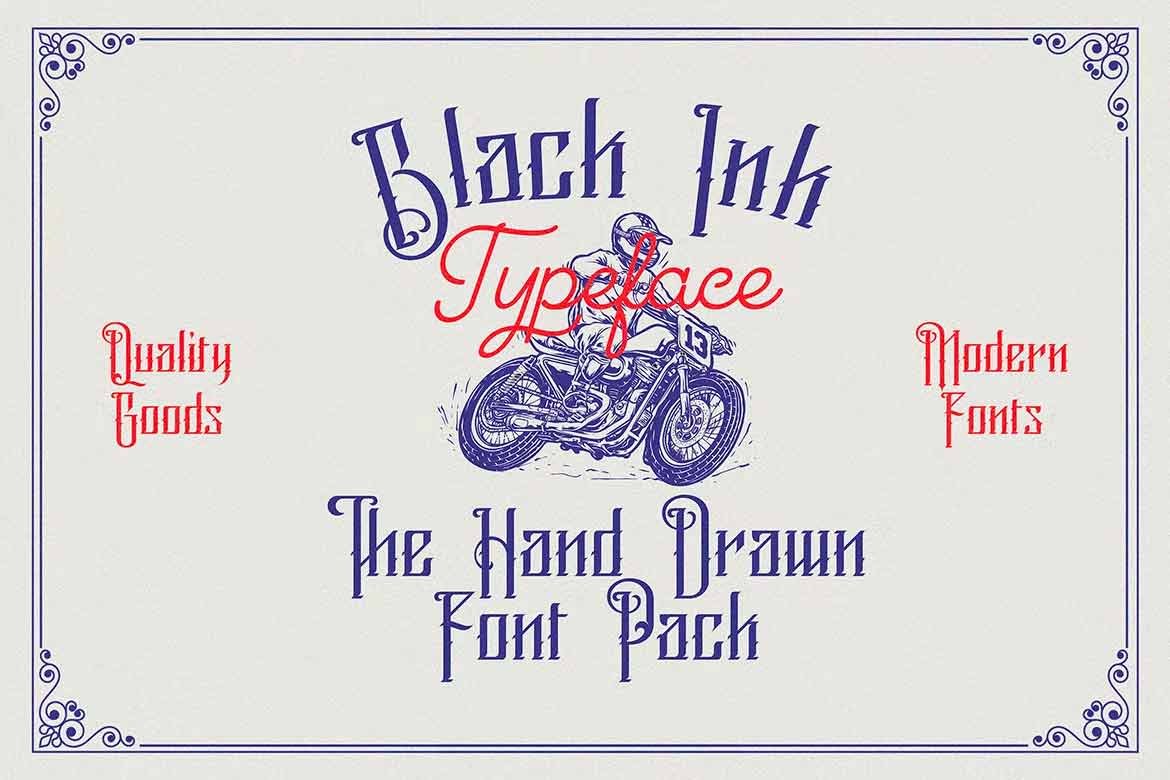 Black-inked tattoo fonts are known for using black ink in the text. The Tattoo font develops beautiful, attractive text to the individual's eyes. The font size is usually normal, which delivers a fine touch. One can use personal use as well. A designer can use the fonts for apparel and other brands.
Familia Tattoo Fonts
Family is a complex Tattoo font, requires detailed information, and is clean. The Familia tattoo font includes uppercase and lowercase words and all types of numerals and punctuations. The Family Tattoo font lowercase includes swashes at the end. It is available in multiple languages. To get the beautiful swashes, one needs adobe illustrator, adobe photoshop, adobe indesign, and coral draw.
Chicano font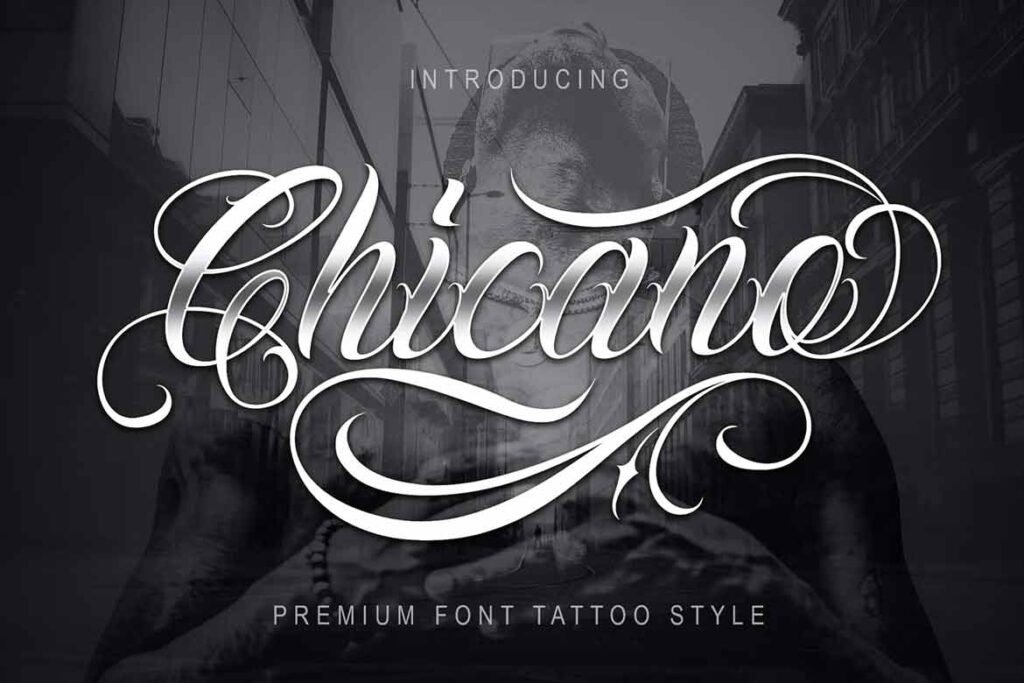 Chicano is one of the creative tattoo fonts inspired by the Mexican-American art movement known for developing tattoos, graffiti, and other creative tattoo designs. It is one of the best fonts among thousands available. It is available in uppercase and lowercase formats with all types of numerals and punctuations.
Stalber
Regarding tattoo lettering, a stabler font is the one to go with. The font type is inspired by vintage signage. The font style is a bit retro, offering a classic touch to the text. The stabler font can be used in posters, wedding cards, headlines, product logos, packaging, and many others.
Dayles Sailor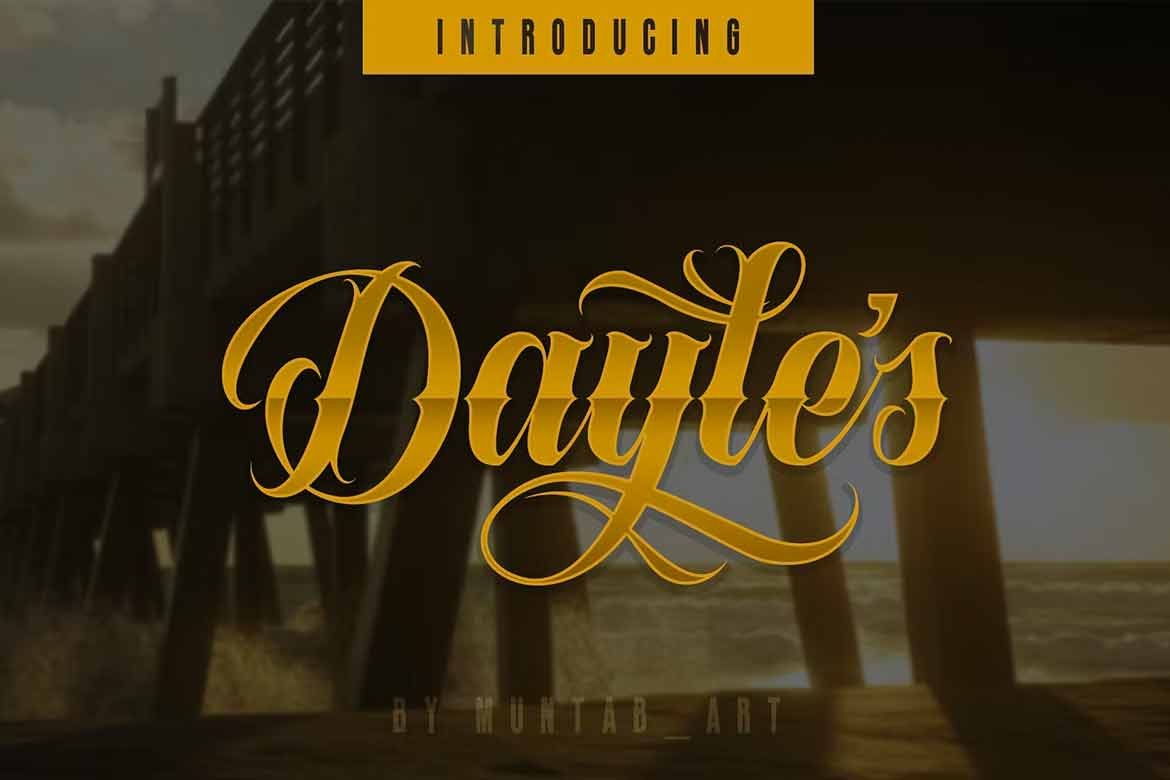 The dailies sailor font is one of the best script fonts that use uppercase and lowercase for words, numerals, and punctuations. The lowercase letters use ending swashes and are cursive. The dailies sailor font is used in tattoos, stickers, calligraphy, short quotes, and logo design.
Lordish Blackletter Fonts
Lordish Blackletter is one of the cursive fonts used for multiple purposes, including creating a website, photos, and especially lettering tattoo font. It is available in three weights that are thin, light, and regular. The blackletter tattoo font is highly attractive. One can use the font to depict the personality of individuals through effective lettering.
Enigma duo font
Are you looking to re-create your old documents and papers? Then enigma duo font is the one to go with. The enigma font uses lower and upper case fonts, thus giving out an attractive feel. The font supports multiple languages that can help your tattoo font be done in any language.
Gangsta font
Are your font preferences somewhat bold and dark? Then Gangsta is one font that provides a bold and smart look to the target segment. The font style uses upper and lower case for numerals, punctuations, and words. The Gangsta font styles can be used for lettering tattoos, images, and graffiti.
Bakerstreet black
The inventor's trip to London inspires the Baker Street Black font. The style is known for combining capital and lowercase letters with large swashes above and below the characters. It is another impressive tattoo font that involves bold & dark styles. One can download it for free. The Ananda black letter is highly attractive and appealing to read. Ananda black has various options to incorporate to develop exciting tattoos.
Air balloon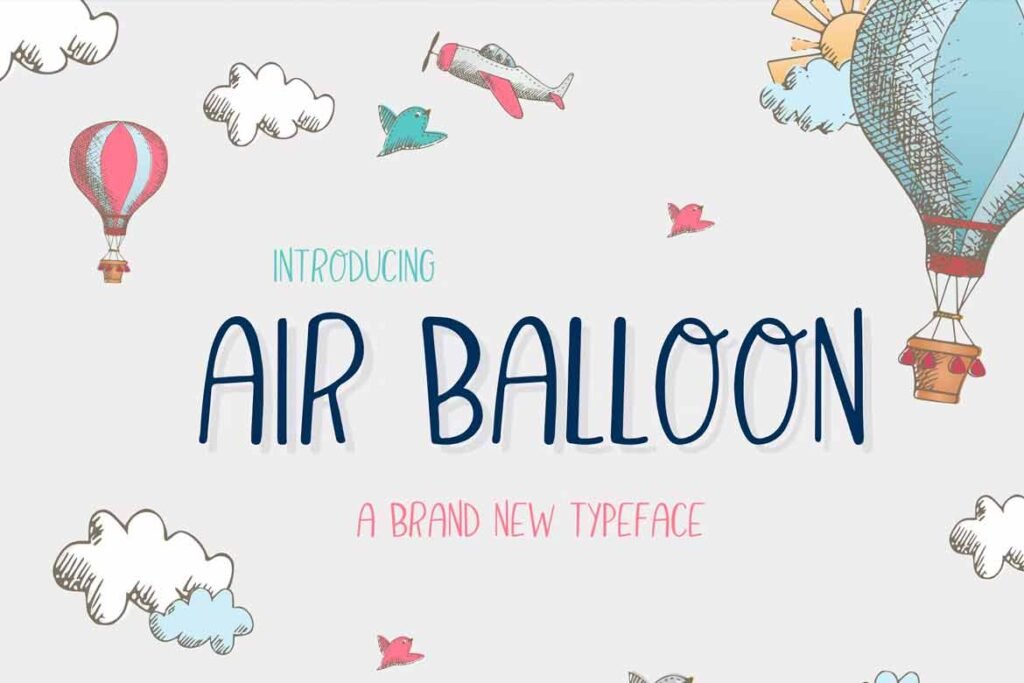 If you are looking for tattoo lettering that develops a sense of imagination, then go with an Air traveler. The font offers a transparent and water-like texture making it appealing to the eyes.
The Air traveler style can be used with various brands making it the chosen one among many Tribal tattoo fonts
Cromwell Font
The Cromwell is a script tattoo font that creates eye-catching Tattoos for all types of brands. The Cromwell tattoos support uppercase and lowercase. It has multiple language options used by various brands to support their marketing campaigns.
Black Angela
Black Angela is one of the script fonts that help develop attractive tattoos for brands. The letter tattoo style inspires it. The black Angela supports multiple language options that help create the best logo for brands.
Conclusion
Tattoo lettering fonts are a great way to personalize your ink and convey what you want in an interesting and meaningful way. With so many options available, there's no need to limit yourself- explore all of the possibilities out there and find the perfect font for your body art.
Lettering font tattoos have been around for centuries and make a statement that will never go out of style. Whether you're aiming for something bold or subtle, modern or classic, there's sure to be something for everyone.
So don't hesitate to jump in with both feet- you're sure to find a font to turn your tattoo masterpiece into reality.
Read More