As a graphic designer, you know the importance of having various fonts. However, building your font collection can be an expensive undertaking. Luckily, plenty of freebie fonts are out there that you can use for your commercial projects without worrying about licensing fees.
In this article, we've compiled a list of the 100 best freebie fonts for commercial use in 2023. Whether you're working on a logo, website, or marketing materials, you'll find something here to help you take your design to the next level.
So, without further ado, let's dive into the list of Free Fonts!
List of 100 Freebie Fonts for Commercial Use
Abril Fatface
Aleo
Aller
Amatic SC
Arvo
Bangers
Bebas Neue
Bentham
Blackout
Bodoni XT
BonvenoCF
Braxton
Brusher
Cabin
Campton
Cardo
Chivo
Cinzel
Code
Comfortaa
Cooper Hewitt
Cormorant
Courgette
Crimson Text
Dancing Script
Dosis
Droid Sans
EB Garamond
Exo
Fira Sans
Fredoka One
Gabriela
Glegoo
Gloria Hallelujah
Great Vibes
Hind
IBM Plex Sans
Inconsolata
Indie Flower
Josefin Sans
Jura
Karla
Lato
League Spartan
Libre Baskerville
Lobster
Lora
Maven Pro
Merriweather
Montserrat
Muli
Noto Sans
Nunito
Old Standard TT
Open Sans
Oswald
Overpass
Pacifico
Patua One
Playfair Display
Poiret One
Poppins
PT Sans
Quicksand
Raleway
Roboto
Roboto Condensed
Rock Salt
Rokkitt
Rosario
Rubik
Satisfy
Source Sans Pro
Spectral
Titillium Web
Ubuntu
Ultra
Unica One
Varela Round
Vollkorn
Yanone Kaffeesatz
Yellowtail
Zilla Slab
Archivo Black
Arima Madurai
Barlow Condensed
Bio Sans
Cabin Condensed
Clicker Script
Crimson Pro
Didact Gothic
Encode Sans
Fraunces
Gochi Hand
Gruppo
Headland One
Henny Penny
Inter
Kanit
Nunito Sans
Aller

Amatic SC

Arvo

Bangers

Bebas Neue

Bentham

Blackout


Bodoni XT

BonvenoCF

Braxton

Brusher

Cabin

Campton

Cardo

Chivo


Cinzel


Code

Comfortaa


Cooper Hewitt


Cormorant


Courgette

Crimson Text

Dancing Script

Dosis

Droid Sans

EB Garamond

Exo

Fira Sans

Fredoka One

Gabriela

Glegoo

Gloria Hallelujah

Great Vibes

Hind

IBM Plex Sans

Inconsolata

Indie Flower

Josefin Sans

Jura

Karla

Lato

League Spartan

Libre Baskerville

Lobster

Lora

Maven Pro

Merriweather

Montserrat

Muli

Noto Sans

Nunito

Old Standard TT

Open Sans

Oswald

Overpass

Pacifico

Patua One

Playfair Display

Poiret One

Poppins

PT Sans

Quicksand

Raleway

Roboto

Roboto Condensed

Rock Salt

Rokkitt

Rosario

Rubik

Satisfy

Source Sans Pro

Spectral

Titillium Web

Ubuntu

Ultra

Unica One

Varela Round

Vollkorn

Yanone Kaffeesatz

Yellowtail

Zilla Slab

Archivo Black

Arima Madurai

Barlow Condensed

Bio Sans

Cabin Condensed

Clicker Script

Crimson Pro

Didact Gothic

Encode Sans

Fraunces

Gochi Hand

Gruppo

Headland One

Henny Penny

Inter

Kanit

Nunito Sans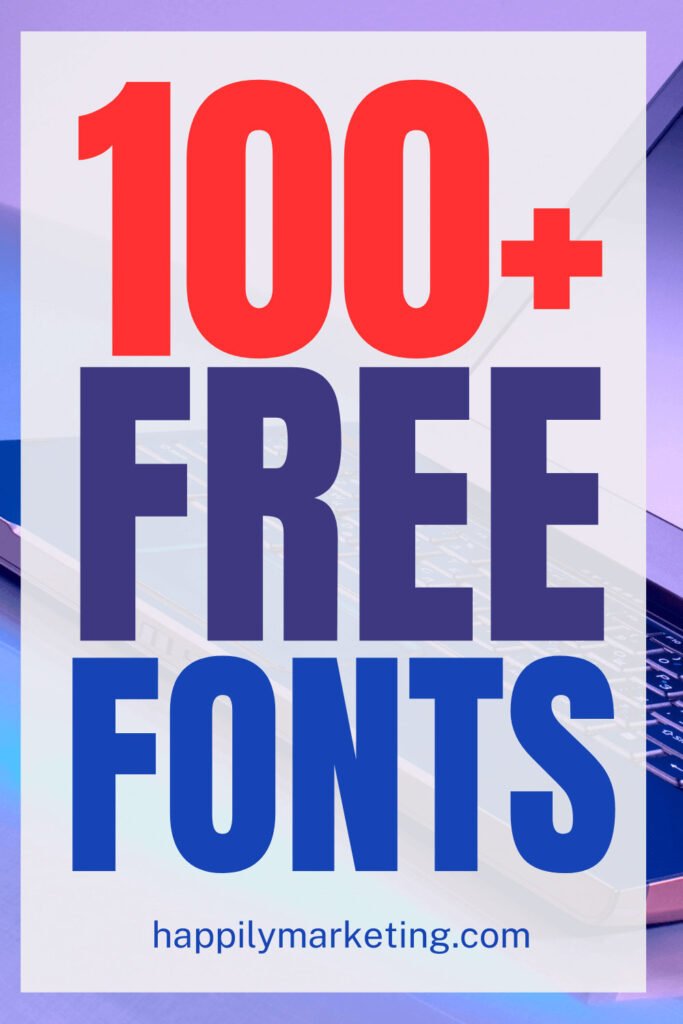 FAQs
Can I use these freebie fonts for commercial use?
Yes! That's the whole point of this list. This list has all the free fonts for commercial use, so you can use them in your projects without worrying about licensing fees.
Can I modify these fonts?
A: It depends on the font's license, but many fonts on this list allow for modification. Be sure to check the license agreement before making any changes.
Where can I download these fonts?
A: You can download these fonts from various sources, including Google Fonts, Font Squirrel, and DaFont. We've provided links to each font on this list to make it easy to find and download them.
Are all Serif fonts?
No, some fonts are serif, whereas some of them are sans serif, it depends upon the font.
Tips for Choosing the Right Font
Choosing the right font for your project can be a daunting task, especially with so many options to choose from. Here are a few tips to help you select the perfect font:
Consider the project
Different projects call for different fonts. For example, a bold, attention-grabbing font may work well for a poster or billboard, while a more elegant font may be better suited for a wedding invitation.
Think about readability:
It's important to choose a font that is easy to read, especially for longer pieces of text. Avoid overly decorative fonts that may be difficult to read at smaller sizes.
Look for contrast
Combining different typefaces with different weights and styles can help create contrast and add visual interest to your design.
Feel free to experiment
Sometimes, the best way to find the perfect font is to try several options and see what works best.
Conclusion
In conclusion, having a diverse font collection is essential for any graphic designer, but it can be an expensive investment. That's why we've compiled this list of 100 freebie fonts for commercial use in 2023. With so many great options, you will find the perfect font for your next project.
Remember to always check the font's license agreement before using it for commercial purposes, and keep in mind the tips we've provided for selecting the right font. Happy designing!
Read More