When it comes to outdoor signage, the right font can be a game-changer. Imagine capturing the attention of your target audience with eye-catching, captivating fonts that create an instant impact.
As business owners, entrepreneurs, and marketing professionals, choosing the best fonts for outdoor signs is crucial to ensuring that your message not only stands out but also resonates with your customers. Think about it – a bold, highly readable font that aligns perfectly with your brand identity can elevate your signage to a whole new level.
Consider this: Imagine driving down a busy street and spotting a restaurant's sign that uses a sleek, modern font that effortlessly communicates its style and sophistication. Or picture stumbling upon a retail store whose outdoor signage uses a playful, bold font that immediately sparks curiosity and draws you in.
Table of Contents
These are just a few examples of how the fonts for signs have the power to elevate your brand and leave a lasting impression on anyone passing by.
So, whether you're aiming for maximum readability, enhanced visibility, or complete brand alignment, choosing the best fonts for outdoor signs is an absolute must.
By carefully considering factors such as readability, visibility, and brand identity, you can create signage that not only grabs attention but also leaves a lasting impact on your target audience. It's time to unleash the power of fonts and take your outdoor signage to new heights
How to choose lettering font styles for outdoor signs.
Choosing the right lettering font styles for outdoor signs is crucial for businesses. Outdoor signs are often the first impression potential customers have, so effective lettering is vital. With numerous options available, selecting the perfect font style can be daunting.
Factors such as legibility, readability, visibility from a distance, and compatibility with other sign elements must be considered. Nearly 76% of consumers (8 in 10) said they had entered a store or business they had never visited before based simply on its sign. This highlights the significance of well-designed lettering.
This blog post will provide insights and tips on choosing the ideal lettering font styles for outdoor signs, aiding businesses in making informed decisions.
Make room for text
When designing with text, consider contrast, size, spacing, and color to ensure legibility. Use different fonts for visual distinction. Making room for text is crucial to convey messages effectively. By considering these elements, designers can create captivating designs that captivate their audience.
Sign font features
Real world examples of effective sign design include a well-known city's public transportation signs which use bold sans-serif font styles to make sure information is easily readable from a distance.
A famous brand's storefront display uses a combination of serif and sans-serif font styles with varying weights to create an eye-catching yet legible design that stands out from the crowd.
Serif or sans serif fonts
The choice between serif and sans serif fonts in sign design impacts the overall style and readability. Readable serif font evokes sophistication and works well for large blocks of text. Sans serif fonts have a modern feel and are better for shorter messages or headlines.
Both fonts can be effective depending on the context. Consider the formality and intended audience of the sign. Ensure appropriate font sizes and weights for easy reading from a distance. By considering these factors, you can create visually appealing and legible sign designs.
Font weights
Font weights play a vital role in sign design, allowing for contrast and emphasis. From thin to heavy, different weights help create a visual hierarchy and draw attention. Bold weights highlight the main message, while lighter weights provide contrast and support additional information.
By using various weights within a font family, designers can guide viewers and enhance message comprehension. Careful selection and combination of font weights contribute to effective and visually appealing sign designs.
Sign readability
Sign readability is crucial for effective communication. To ensure clarity, consider font choice, contrast, and size. Opt for sans-serif fonts that are easy to recognize from a distance. Create contrast between text and background to enhance visibility. Use a sufficiently large script font size for easy reading. By prioritizing sign readability, you can effectively convey your message to a wider audience, promoting effective communication and engagement.
The readability of a sign is a crucial factor that significantly influences consumer behavior and their willingness to explore a store's products or services. Enhancing sign readability is key in attracting potential customers and driving conversions.
Factors for choosing the best fonts for signs
When selecting fonts for signs, it's important to consider how the font choice reflects the brand guidelines. The right font can help to create a consistent look and feel across all signage, from billboards to banners.
It's also crucial to pick the right font for the sign's purpose. For example, a modern popular sans-serif font may be more suitable for big banners and film posters, while a classic serif font might be better suited for road signs. Additionally, adhering to capitalization standards in sign fonts is important in order to ensure the legibility and readability of the text.
Different typefaces can convey different tonalities, so examining examples of signs in your selected city or country can provide valuable insight into their design principles. For instance, some cities may favor bolder fonts on their signage whereas others may prefer more subtle designs.
By understanding these trends, businesses and individuals can make informed decisions when selecting fonts for their signage needs.
Best fonts for signs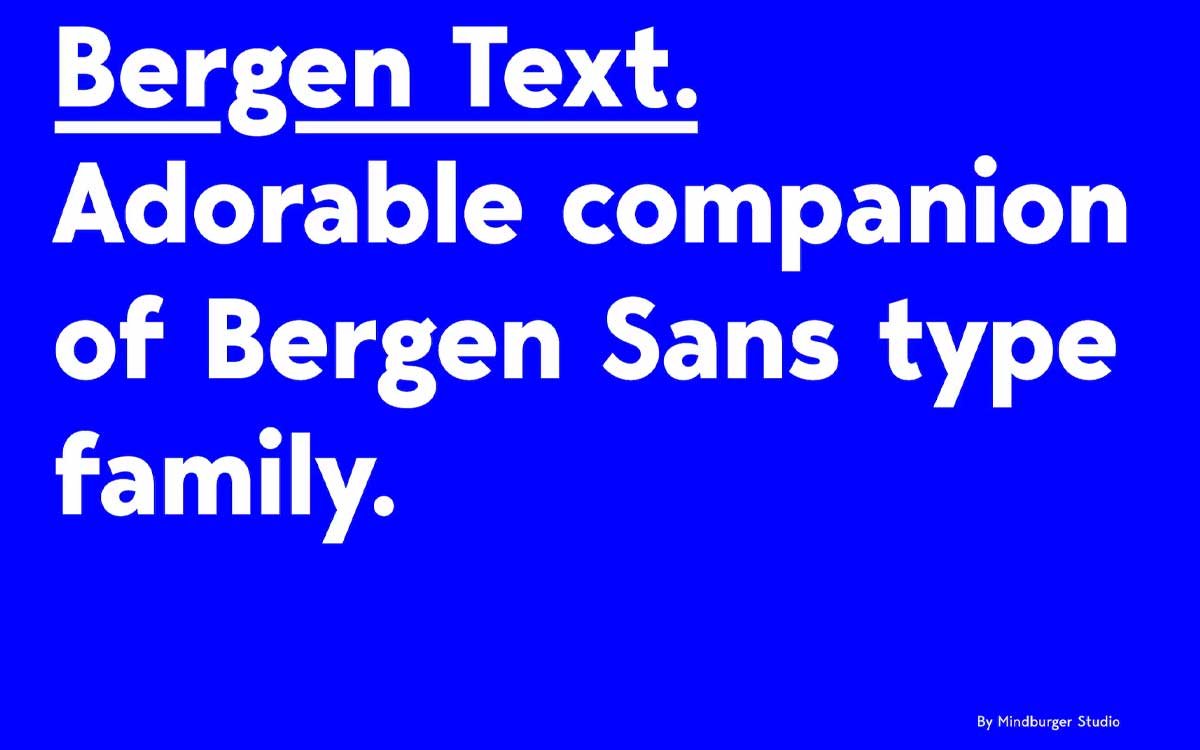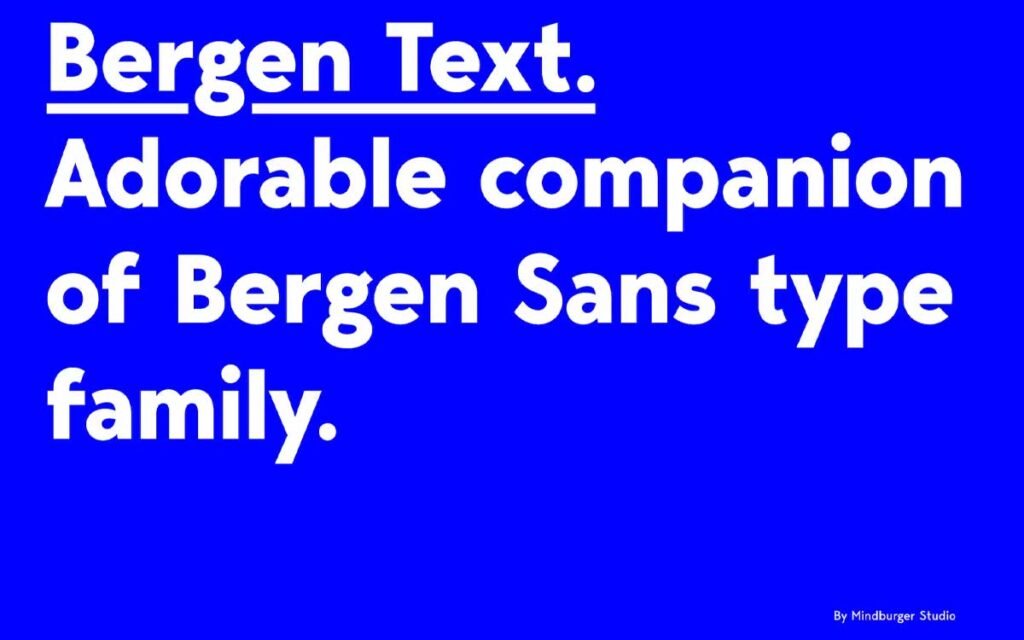 Bergen Text is a sibling font to Bergen Sans, designed to enhance legibility and provide a delightful character. Its main purpose is to improve the reading experience, especially when used in smaller text sizes. With a collection of six fonts, Bergen Text offers a range of Open Type features suitable for professional applications. Additionally, it supports Extended Latin, Cyrillic (including Bulgarian characters), and Greek languages.
Designed to be versatile and suitable for a wide range of applications, this great font serves as a dependable and reliable option. It possesses a rational, clear, clean, and functional appearance, making it highly practical. With seven weights available, ranging from light to black, the font also includes small caps and webfont-ready files. It is particularly well-suited for usage in signage systems and rational architectural contexts, where its neutrality and adaptability shine.
Fonseca is a contemporary sans serif font that draws inspiration from the art deco movement and typography posters from the early 20th century. It features clean and geometric shapes, along with updated letterforms.
This all-caps font family combines a modernized retro aesthetic, making it an excellent choice for presenting travel, history, and cultural content in a contemporary style. It is particularly well-suited for headlines, posters, logos, branding projects, magazines, and packaging design.
Sign '45 Typeface is a versatile vintage display font that greatly facilitates conveying your message in the design. It is perfectly suited for a wide range of applications, including impressive displays, labels, clothing designs, movie scenes, posters, movie titles, gigs, album covers, logos, and more.
With its collection of six styles, this font is particularly well-suited for retro and vintage projects, accommodating both clean and rough aesthetics with equal effectiveness. It provides a variety of options to enhance the visual appeal of your designs and effectively capture the desired style and tone.
Introducing this stylish font, which draws inspiration from renowned classics such as DIN, Eurostile, and Futura, creating a unique fusion. It is an excellent choice for various print materials, including prints, t-shirts, and posters. The typeface is available in multiple formats, including .otf, .ttf, and web fonts, ensuring compatibility across different platforms.
It offers a range of features, including five weights, as well as Normal, Oblique, and Rough styles. With support for Latin characters and over 300 glyphs, this typeface provides versatility and ample design possibilities for a wide range of projects.
Helios is a cutting-edge modern font that embodies a futuristic aesthetic, featuring both rounded and regular corner options. The typeface encompasses uppercase letters, numbers, and punctuation marks. Additionally, certain letters offer alternate versions that can be accessed by toggling the caps lock.
This versatile font provides a sleek and modern appearance, making it suitable for various design projects where a contemporary and forward-looking style is desired.
Introducing "Parlour Sans," a display typeface that draws inspiration from Movember, Menswear Brands, Tattoo Shops, and Barbers. If you enjoyed the original Parlour font, you'll surely love this one! Designed with versatility in mind, Parlour Sans is an excellent choice for your upcoming projects.
The lowercase characters come with an applied texture, while the uppercase maintain their clarity. Crafted using the Glyphs software, this font is available in OTF format and includes a complete alphabet, numbers, punctuation marks, and additional special glyphs. It offers a wide range of design possibilities to add a unique touch to your work.
Visby is a geometrically shaped typeface inspired by the pure beauty of the Arctic. Its lowercase letters are friendly and charismatic, while the uppercase exudes sophistication and authority. The font combines sharp corners with rounded forms and subtle humanist details for warmth.
With eight weights and obliques, it offers versatility. Supporting Latin and Cyrillic alphabets, Visby caters to multiple fonts in various languages. OpenType features enhance creativity. The font is provided in OTF format, ensuring compatibility, and includes free updates. With its harmonious blend of geometry and humanist elements, Visby is a versatile choice for diverse design projects, capturing the captivating essence of the Arctic landscape.
Introducing Devant Horgen Typeface V3.0, the updated version featuring new glyphs. This modern Sans Serif typeface is part of the Devant family and is highly suitable for various design applications such as film posters, headlines, block lettering, subheadings, logo designs, and large banners.
It offers a combination of classic and decorative typography, making it ideal for web designs with a unique flair. The package includes OTF, TTF, and web font formats, ensuring compatibility across different platforms. With two font styles, upper and lowercase glyphs, multilingual support, and the inclusion of web fonts, Devant Horgen provides flexibility and versatility. Free updates and additional features are also included, ensuring ongoing improvements to meet design needs.
The Greatly Font Duo is an excellent combination of a script font and a sans font that complement each other perfectly. The duo brings a timeless and classic feel, making it an ideal choice for various design purposes.
Whether you need a typeface for logotypes, apparel designs, invitations, branding, packaging, advertising, and more, this font duo fits the bill. With its versatile nature, the Greatly Font Duo offers a wide range of creative possibilities to enhance your projects and give them a touch of elegance and sophistication.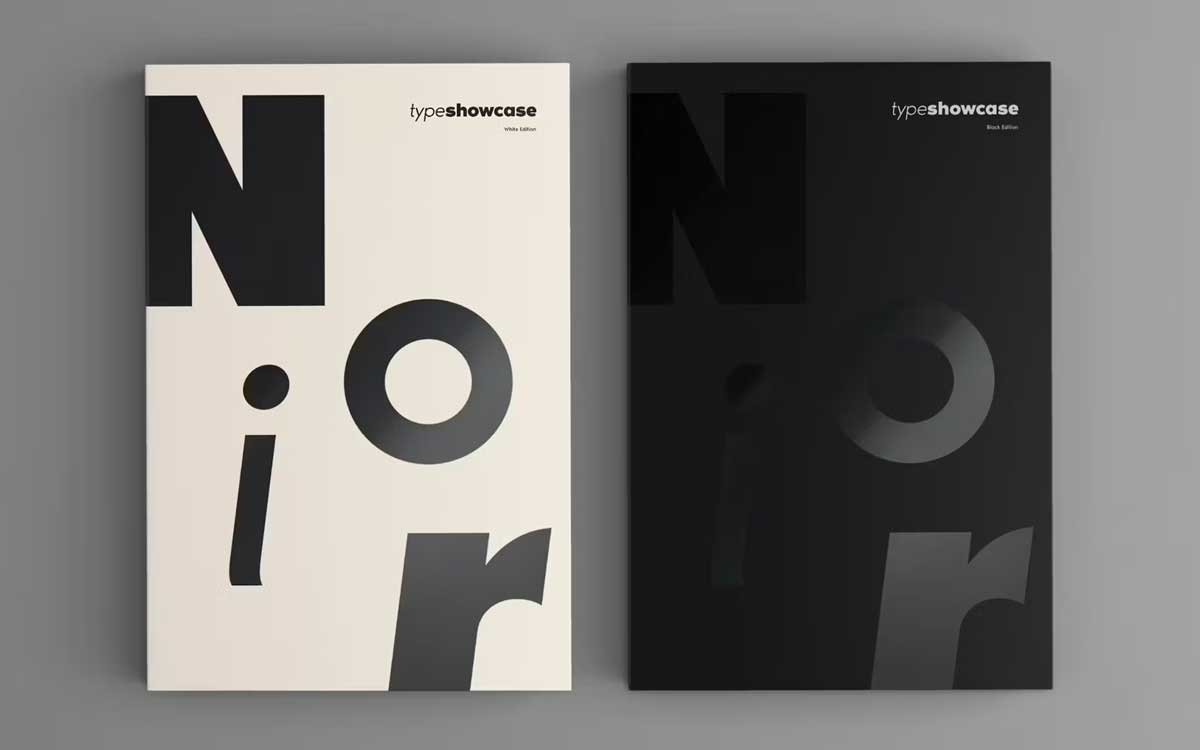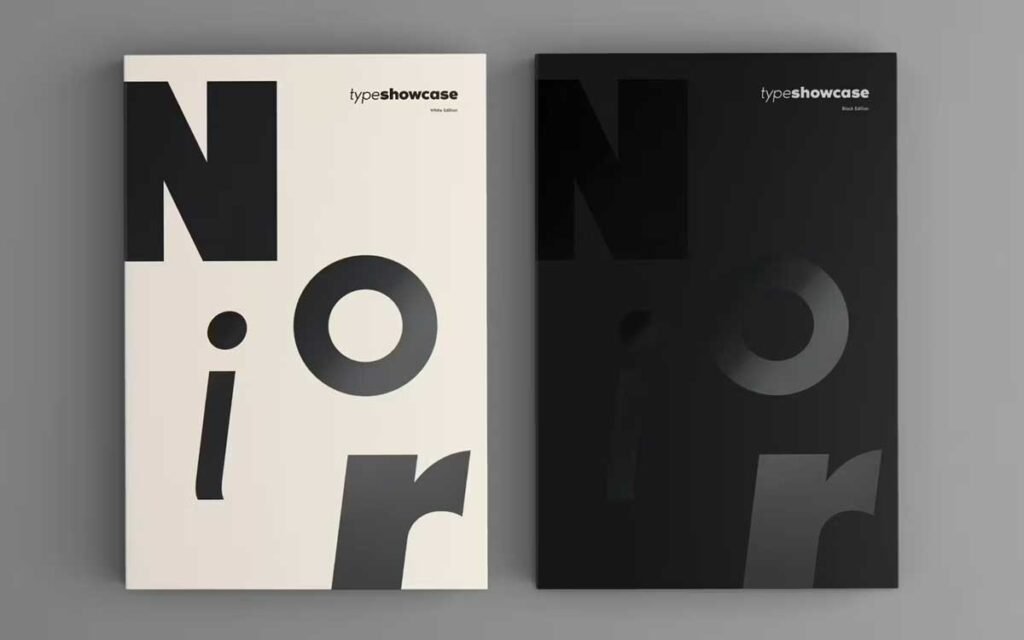 Noir is a versatile sans serif font family consisting of 12 fonts, drawing inspiration from early 20th-century geometric typefaces. It blends contemporary aesthetics with a hint of organic personality and warmth in each form. The family encompasses a wide range of weights, from light and elegant for a small text to bold and powerful for large displays.
With its extensive collection of OpenType features, Noir caters to professional design needs, while also providing support for extended Latin, Cyrillic, and Greek languages. This font family offers a harmonious balance between modernity and classic geometric influences, making it suitable for various design applications.
Sevastian is a remarkable type system consisting of seven layered script fonts, inspired by the artistic traditions of the pre-digital era. In those times, artists and sign painters added shadows to their typographic artworks, creating the illusion of three-dimensional objects within their two-dimensional creations.
Sevastian aims to recreate this effect in the digital age, offering artists an easy way to generate 3D lettering without relying on special effects. With seven layers to choose from, each designated by a number in the font name, artists can effortlessly experiment with different colors, styles, and combinations to achieve their desired effect. Sevastian empowers artists to unleash their creativity and breathe life into their typographic designs.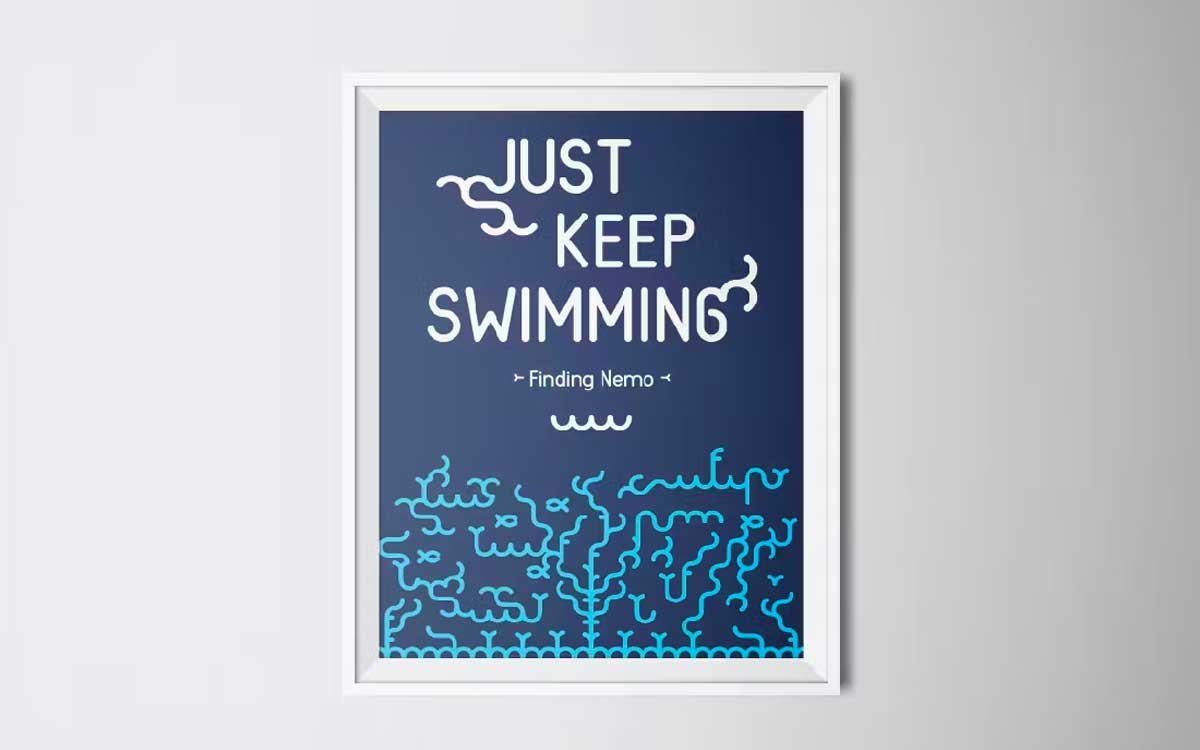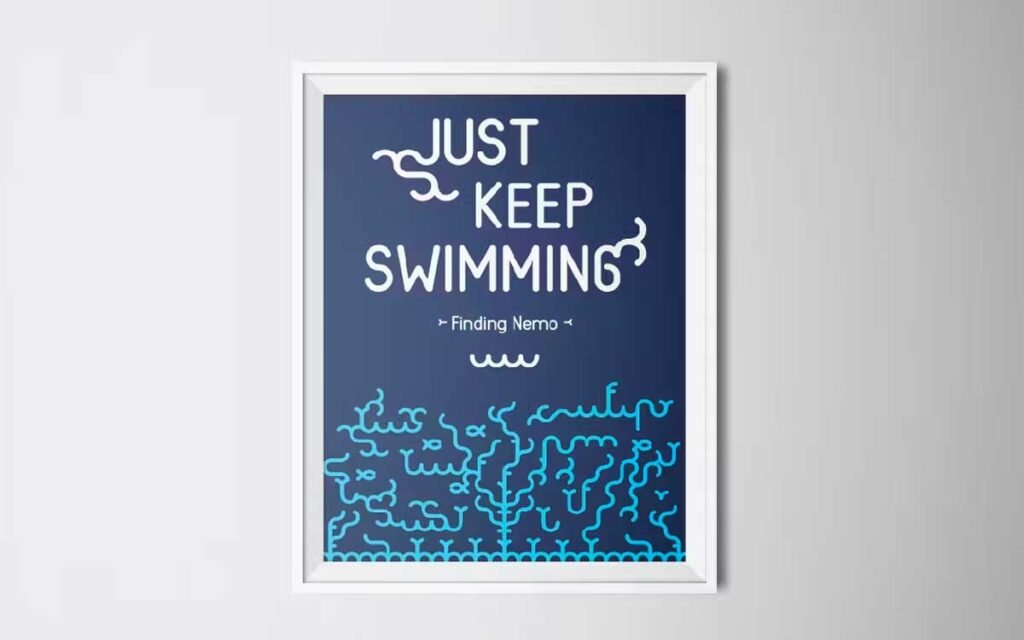 Reef is a straightforward sans serif font characterized by its rounded design. It falls under the classification of sans-serif fonts, known for their clean and minimalistic appearance. With normal spacing, Reef is versatile and suitable for various design applications.
It performs well at any size, making it a flexible choice for different typographic needs. Created by Gatis Vilaks and associated with Wildones and Wildtype, Reef stands as a reliable option in the realm of typography and design. Its simplicity and rounded aesthetic add a touch of friendliness and approachability to any project.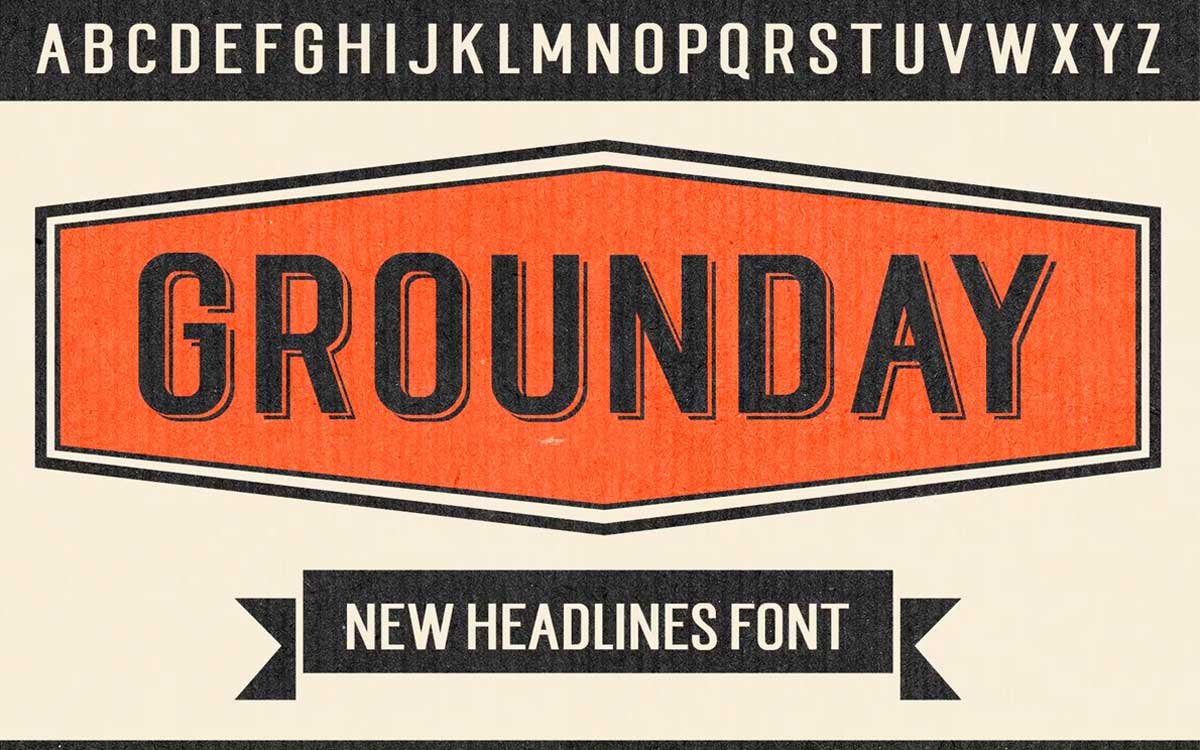 Grounday is a remarkably legible sans classic font that offers a bold and compressed style. This typeface is exclusively designed for uppercase characters, making it ideal for impactful headlines and branding purposes.
It features two versions: a solid version accessed by typing in uppercase and an alternative shadowed version accessed by using lowercase keys. The solid version provides a clean and bold aesthetic, while the shadowed version adds depth and dimension to the text. With its clarity and versatility, Grounday is a reliable choice for creating attention-grabbing designs and establishing a strong visual presence.
RNS Miles is a font family that skillfully blends geometric shapes, open forms, and a touch of grotesque aesthetic to create a harmonious, neutral, and low-contrast design. Drawing inspiration from Modernism, it is specifically crafted for headlines, titles, and subtitles. The family includes seven weights ranging from thin to black, with each weight accompanied by a corresponding italic style.
Unlock the full potential of Miles with its extended OpenType features, which encompass alternate glyphs, fractions, arrows, old style figures, numerators, denominators, standard ligatures, and an array of symbols and language support. Notably, RNS Miles received recognition in the text category for Tipos Latinos 2016.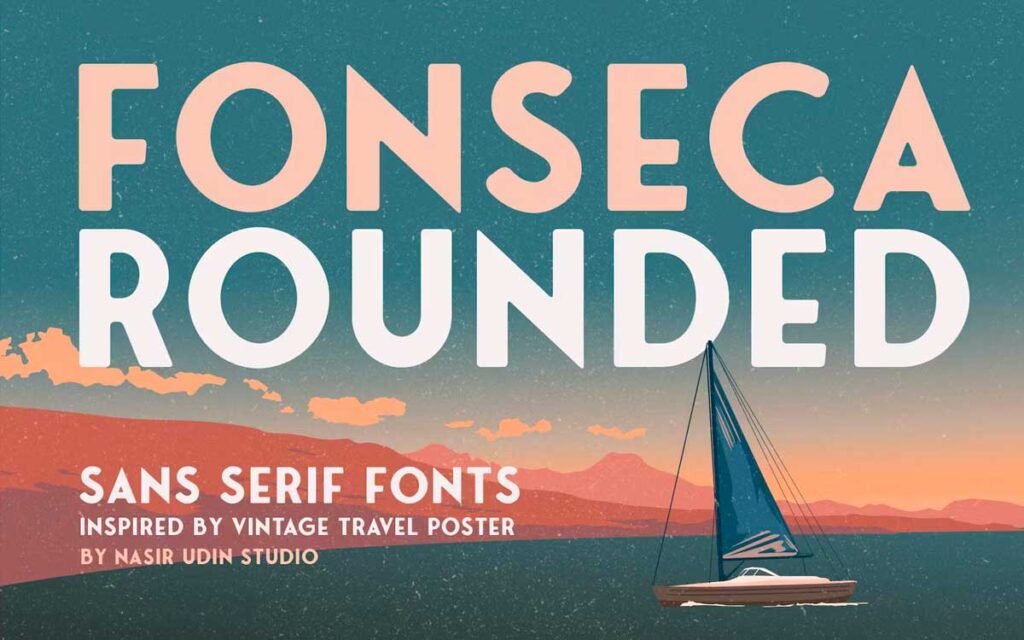 Fonseca Rounded is a captivating sans serif font that draws inspiration from vintage travel posters, infusing it with a contemporary touch. Its timeless and classic appeal adds a sense of elegance to any design.
This display sans serif family is specifically tailored for various applications such as headlines, posters, logos, branding projects, magazines, and packaging. With its refined and versatile aesthetic, Fonseca Rounded is sure to inspire creativity and bring a touch of sophistication to your design projects.
Stickler Sans Typeface is a contemporary and minimalistic sans serif font that excels in maintaining a clean and sleek aesthetic. It is the ideal choice for creative and classic typography designs, offering a perfect blend of simplicity and style.
The font pack encompasses OTF, TTF, and web font formats, ensuring compatibility across various platforms. Included in the package are EOT, SVG, TTF, and WOFF formats, enabling seamless usage across different web environments. With Stickler Sans, you can effortlessly achieve a modern and minimalist look in your typography projects, enhancing their visual appeal and impact.
Sovereign Typeface is an extraordinary typography choice for bold and modern ideas, creative thinking, and urban lifestyles. It is designed to captivate and impress. With this versatile font, you can bring your branding ideas, logos, labels, t-shirts, brochures, and more to life. The package includes the Sovereign.otf and Sovereign.ttf files for easy installation.
This typeface is suitable for a range of applications, including logo and label design, apparel design, web and banner design, advertising, t-shirts, brochures, and much more. Its sans-serif style exudes confidence and creativity, making it a perfect fit for agencies and creative projects.
HANOVER is a modern and minimalist typeface ideal for luxury and fashion. It's perfect for headlines, branding, and logos. With its all-caps design, HANOVER creates striking promotional content and marketing graphics.
Adjusting letter spacing adds visual impact, fitting the minimalist trend. The typeface includes four weights (Thin, Light, Regular, and Bold) with italics. Available in OTF, TTF, and web font formats, HANOVER offers versatility for your designs. Elevate your style with HANOVER's sleek and sophisticated look.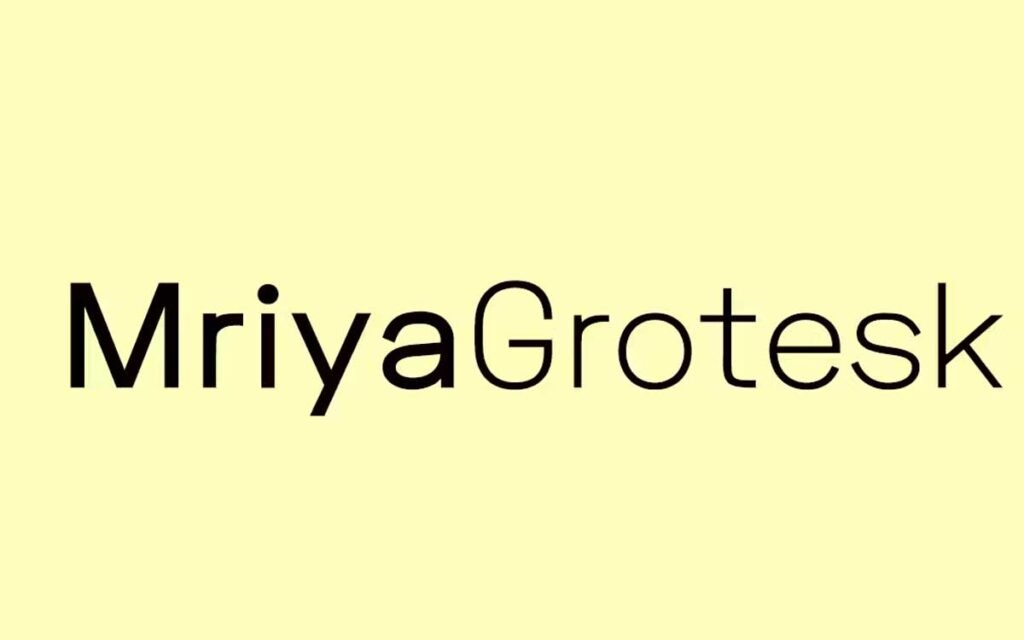 Mriya Grotesk is a meticulously crafted Sans-Serif typeface that combines perfection and premium design aesthetics. It is versatile and suitable for various web and print applications, including body text, headlines, logotypes, branding, and marketing graphics.
With a total of eight fonts available, including four weights and their corresponding italics, Mriya Grotesk offers a range of options. The pack provides OTF, TTF, and web font formats (EOT, SVG, TTF, WOFF), ensuring compatibility across platforms and offering flexibility in design projects.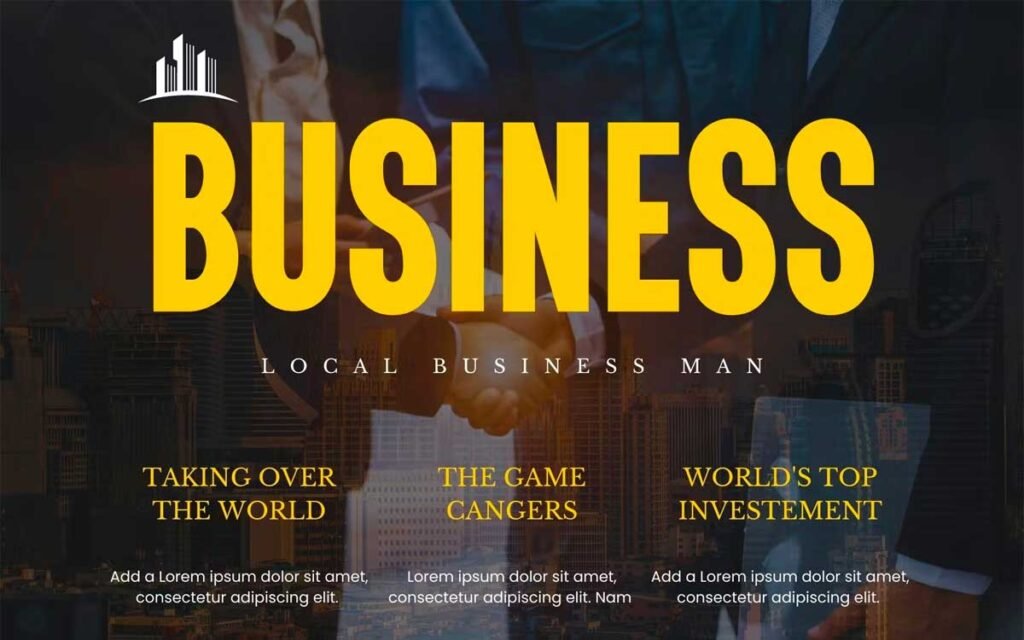 Weight Modern is a sleek sans serif font inspired by minimalist logos. It's ideal for diverse design projects like templates, brochures, branding, and more.
The package includes otf and ttf files for compatibility on both PC and Mac. With standard glyphs and international accent support, it's accessible in Adobe Illustrator, Adobe Photoshop, and Corel Draw. PUA encoded for full accessibility, it also provides multilingual support for seamless use in various languages.
Facts about the outdoor advertisement
Final Words
In conclusion, when it comes to outdoor signs, there is a wide range of font choices available. From rustic and vintage to modern and bold, there is a font for every preference. Whether you need a font for a sign or a logo, there is an outdoor font that will perfectly suit your needs. With an abundance of excellent options, finding the ideal font for your outdoor sign project has never been easier.
Read More
5 Fonts Similar to Century Gothic: Download Them Now
10+ Race Car Number Fonts | Download Them Now
15+ Best Canva Fonts For Eye-Catching Designs