Have you ever considered making money on Pinterest without running a blog? If you're looking for ways to earn passive income or start a side hustle, Pinterest can be an excellent platform to tap into.
With its visual aspect and captive audiences, Pinterest has the potential to be a powerful marketing tool for businesses and individuals alike. And the best part? You don't need a blog to get started.
Table of Contents
In this article, we'll explore some tips and tricks for leveraging Pinterest's marketing potential and earning money without a blog. We'll also address potential pitfalls and valuable resources to aid you in your journey.
The truth is, anyone can make money on Pinterest if they learn the right strategies. From affiliate marketing to sponsored content and e-commerce, there are numerous ways to monetize your Pinterest business account.
As a platform that generates over 400 million monthly active users, Pinterest offers a massive audience for your products or services.
But jumping into Pinterest without a clear plan can be overwhelming. That's why we've put together some tried-and-true methods of making money on Pinterest that anyone can follow. Get ready to harness the power of Pinterest and turn your creativity into cash!
So, whether you're a stay-at-home mom, a small business owner, or just someone looking for extra income, stick around and learn how to make money on Pinterest without a blog. It's easier than you think
Astonishing Facts about Pinterest 2023
1-Across the globe, Pinterest has a monthly active user count of 459 million, with 98 million coming from the US alone.
2- Pinterest is utilized by 35% of the American population.
3- In 2020, Pinterest's annual revenue reached $1.69 billion, indicating a rise of 48.27% compared to the previous year.
4- Among Pinterest's worldwide users, 40.8% are in the age group of 25 to 34 years old.
5- More than two-thirds of Pinterest's global audience consists of female users.
6- The total quantity of pins saved on Pinterest surpasses an impressive 240 billion.
Why to Use Pinterest to Make Money
As a social platform, Pinterest's algorithm caters to niche interests, making it a tailor-made platform for targeted marketing and lead generation. Unlike other social media platforms, Pinterest's unique layout and content categories allow businesses to showcase their products or services in a way that generates high-quality traffic and sales.
But Pinterest isn't just about driving sales. It's about building brand awareness, fostering community engagement, and positioning your brand as an authority in your industry. By utilizing Pinterest's features such as boards, pins, and group boards, you can create a loyal following and establish your brand as a trusted and valuable resource in your field.
It's a Place to Discover
Pinterest a unique social media platform with a mission to inspire and empower people around the world. Unlike other social media platforms, Pinterest allows users to discover valuable resources, ideas, and products that cater to their unique preferences.
It's a visual search engine, making it easy for users to explore and discover new content. With billions of searches per month, Pinterest is a goldmine for businesses and brands looking to reach new audiences.
Pinterest Users are Avid Shoppers
Pinterest is a social media platform that allows users to discover, save, and share creative ideas and inspirations through images or videos. With over 240 billion pins and 400 million monthly active users, Pinterest has become a hub for users seeking inspiration for their next purchase.
The platform caters to a wide range of interests such as fashion, food, home decor, travel, and many more, making it the perfect spot for businesses to showcase their products. Users can easily explore and find new products, get inspired by creative ideas, and save items they love for future reference.
Recent studies show that 89% of Pinterest users are interested in purchasing products they see on the platform, and 47% of users have even made a purchase after seeing a promoted pin. With these statistics, it's clear that Pinterest users are avid shoppers who are actively looking for new products to buy.
High-Earning Demographic
As of the most popular social media platforms globally, Pinterest offers businesses a unique opportunity to reach a highly valuable audience. What sets Pinterest apart is its primarily female user base, who are well-educated and higher-income earners.
Studies show that 60% of Pinterest users have a household income of over $100,000, making them an incredibly desirable target market for brands.
But it's not just about the demographics. Pinterest is a visual platform that allows for highly engaging content, making it the perfect place for businesses to showcase their products or services. With the Pinterest algorithm prioritizing high-quality content with useful metadata, brands can ensure that their content is seen by their target audience.
Read: How Do Nomads Make Money in 2023? 17+ Top Strategies
Understanding Pinterest SEO
Pinterest has become one of the most powerful social media platforms, with 400 million monthly active users and billions of pins. However, only a few businesses and individuals are aware that search engine optimization (SEO) plays a crucial role in increasing their visibility and driving traffic to their Pinterest accounts. By optimizing pins and boards for SEO, businesses and individuals can improve their discoverability and reach on the platform.
The first step to optimizing your Pinterest account is to conduct keyword research. Find out what your target audience is searching for and integrate those keywords into your pins, boards, and profile. Use relevant hashtags and add them to your pin descriptions to make it easier for users to find your content.
Aside from using relevant keywords, high-quality visuals are essential for optimizing Pinterest content. Use high-resolution images or videos that are visually appealing and align with your brand's image. Optimize your images by adding titles, alt text, and descriptions to help Pinterest understand what they are about.
Another effective way to improve your Pinterest SEO is by organizing your content into boards. Grouping content into boards based on similar themes or categories helps Pinterest understand what your content is about and improves the user experience. Use clear, concise board names and descriptions that include relevant keywords.
Rich pins are another important feature that can improve your Pinterest SEO. Rich pinterest idea pins provide more information about your products or services and can increase engagement and click-through rates. They also include metadata that can improve your search rankings.
Finally, to rank higher on Pinterest's search engine, you need to idea pin regularly. Consistently pinning high-quality content can increase your visibility and attract more followers. Aim for at least five pins per day but ensure that quality is not compromised.
Optimizing your Pinterest account for SEO can significantly improve your visibility on the platform and drive more traffic to your website. By conducting keyword research, using relevant hashtags, high-quality visuals, rich pins, organized boards, and regular pinning, you can rank higher on Pinterest's search engine and increase your reach. Start implementing these strategies today and watch your Pinterest account grow!
Read: How To Generate Passive Income With No Initial Funds
Pinterest Keyword Research
If you want to improve the visibility and reach of your product on Pinterest, effective keyword research is crucial. Keyword research involves identifying popular search terms that resonate with your target audience and incorporating them into your pin descriptions, board descriptions, and profile.
By choosing relevant keywords that reflect what your audience is searching for, you can increase your chances of being found on Pinterest's search engine.
One powerful strategy is to target long-tail keywords. These are more specific keyword phrases that have less competition but higher conversion rates. By targeting long-tail keywords that are relevant to your product, you can reach a more targeted audience and increase click-through rates and conversions.
Pinterest Suggested Keywords Search Engine
In addition to targeting relevant keywords, it's essential to create unique content and visually appealing visuals that are optimized with relevant keywords.
This can increase engagement and followers, ultimately driving traffic to your blog or e-commerce site. Make sure that your images are high-quality and align with your brand's image. Use titles, alt text, and descriptions to optimize your pins for Pinterest's search engine.
Analyzing Other Accounts
Another effective method for discovering valuable keywords to utilize on Pinterest involves examining the top Pinterest accounts within your niche. Let's continue with the broad keyword "fashion." To begin, access the dropdown menu and choose the option to search for people.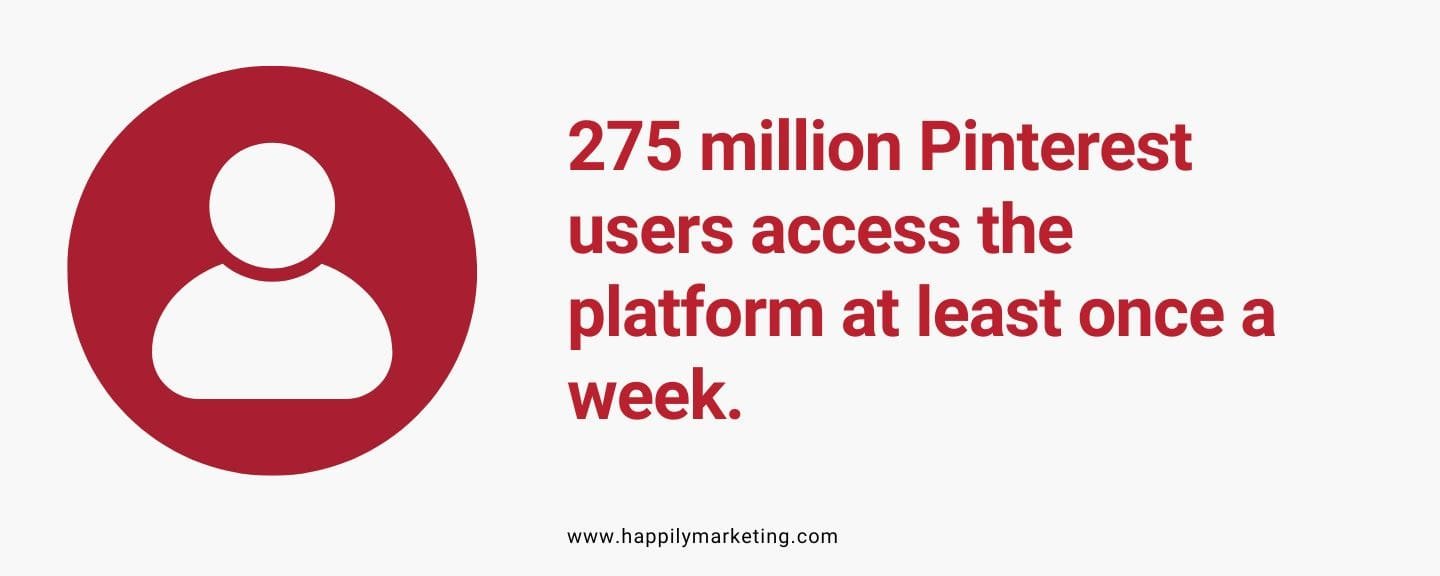 This will display a list of prominent Pinterest accounts in the fashion niche. By selecting any of these accounts and examining their descriptions, you can identify the keywords they employ to describe their content.
10 ways You Can Make Money on Pinterest Without a Blog Post or Website
Sell Physical Products
Selling physical products through buyable pins can result in high-profit margins as long as the cost of goods sold is kept low. By promoting other people's products through affiliate marketing, you can earn a commission on every sale that is made.
To promote and market the product on Pinterest without breaking any of the platform's guidelines, it's important to create visually appealing pins with relevant keywords and descriptions.
Engage with your audience by creating boards, participating in group boards, and commenting on other people's pins. Ensure that your content is unique, high-quality, and aligns with your brand's image.
Print on Demand Products
Print on demand (POD) is a printing technology that enables the production of customized products on an order-by-order basis, eliminating the requirement for inventory. Unlike traditional methods, where products are printed in bulk and then sold, POD allows for the creation of personalized items in low competition niches.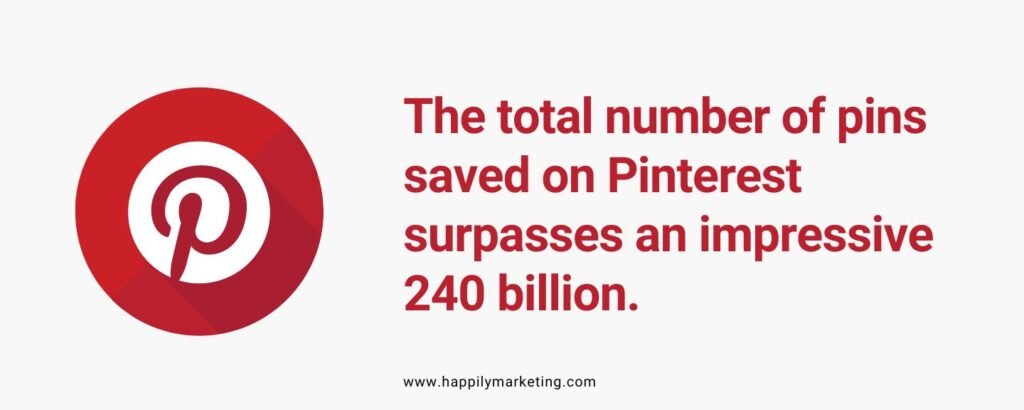 This innovative approach significantly mitigates risk in two ways: by eliminating the need to invest a substantial amount of capital in inventory and by minimizing the likelihood of being burdened with unsold merchandise.
Read: Print On Demand Side Hustle: 8 Reasons Why It Works
Overall, POD presents a robust business model that effectively reduces financial and operational uncertainties.
Sell Digital Products
Pinterest offers a lucrative opportunity to generate income by selling digital products, eliminating the need for physical merchandise. The platform is particularly well-suited for digital products since they can be instantly delivered without any shipping or waiting periods.
Examples of digital products that can be effectively marketed on Pinterest include ebooks, online courses, printables, and graphics/templates.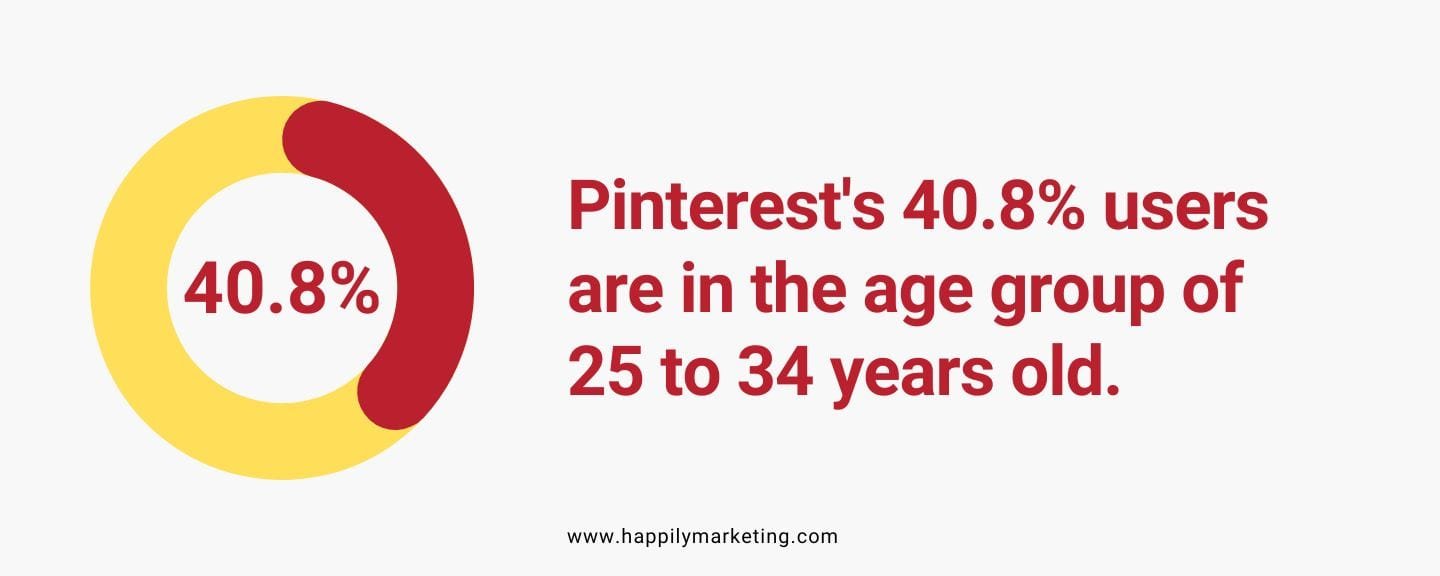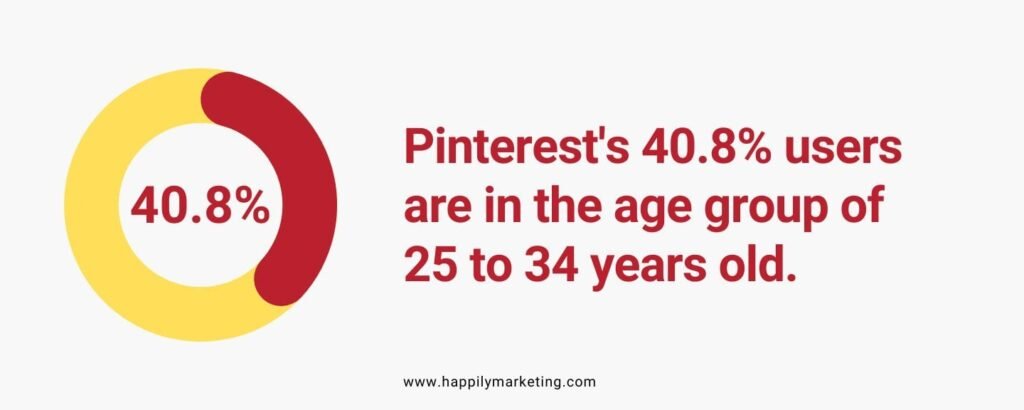 Getting started involves creating an enticing pin that showcases the digital product, complete with an appealing description, captivating image, and a direct link for users to make a purchase. This method proves to be highly effective for monetizing Pinterest without the necessity of a blog.
Pinterest Affiliate Marketing
Affiliate marketing proves to be an excellent method for monetizing Pinterest due to several compelling reasons. With generous commission structures and a wide range of products to choose from, it offers flexibility without the need to create or fulfill orders.
This low-risk approach allows individuals to start their businesses with affiliate networks and without the burden of post-sale services. By identifying products that align with their target audience, creating engaging pins, and incorporating affiliate links, Pinterest users can earn commissions when users click on their pins and make purchases.
This mutually beneficial arrangement results in increased sales for advertisers and a source of income for the affiliate marketers. To start affiliate marketing business, one must join an affiliate program within their chosen niche, obtain a unique affiliate link, and commence promoting the products.
Market your Own Services
If you possess a skill or service to offer, Pinterest can be a valuable platform for marketing your services. Let's take the example of a freelance writer. To promote your writing services on Pinterest, you can employ three straightforward strategies.
First, create an appealing freebie such as a downloadable PDF guide or cheat sheet related to your niche, and design pins that direct users to the freebie's download page. Second, offer the freebie in exchange for email addresses, allowing you to build a list for Pinterest marketing your services.
You can set up a simple landing page using platforms like LeadPages or create a customized one. Lastly, utilize Pinterest to drive traffic to your Facebook business page, enabling you to engage with potential clients and establish credibility for your services. This approach maximizes the potential of Pinterest traffic while leveraging the power of social media to expand your business presence.
Brand Partnership & Creator Rewards Program
Pinterest offers the Creator Rewards program, providing aspiring influencers with a chance to monetize their carefully curated Pinterest boards. This initiative aims to empower creators by financially rewarding them for posting high-quality content and engaging with their audience on a monthly basis.
Eligibility requirements for the program include being over 18 years old, residing in the United States, and attaining a specific number of views and followers. Once accepted, participants gain access to exclusive resources and opportunities to enhance their online presence and further develop their influence on Pinterest.
Brand Partnerships
Brand partnerships involve strategic collaborations between two brands that offer mutual value. A common type of brand partnership is when a brand teams up with an influencer or social media profile on Pinterest. Such partnerships benefit both brands and influencers.
Brands can leverage the influencer's engaged audience to reach new consumers and promote their offerings in an authentic manner. Moreover, these collaborations enhance trust and credibility among consumers when they see their trusted influencers endorsing a brand.
For influencers, brand partnerships facilitate brand growth, expand their reach, provide additional income streams, and grant access to exclusive products or experiences to share with their followers. With careful planning and execution, brand partnerships can be a mutually advantageous endeavor for both parties.
Support Other People Growing on Pinterest
Pinterest is a thriving gold rush for creators and businesses seeking online income. Just as in any gold rush, there are two types of individuals who can profit: those who discover the gold and those who sell the tools required. The untapped potential of Pinterest is becoming apparent to creators, leading to a surge in individuals aiming to capitalize on its opportunities.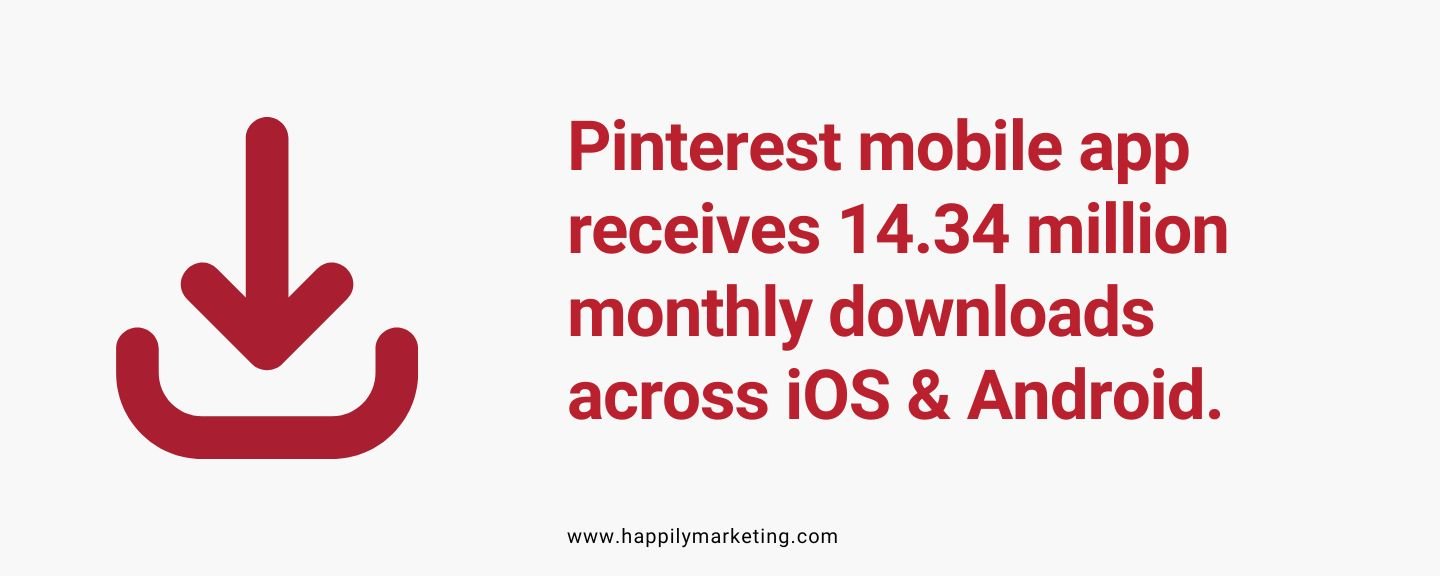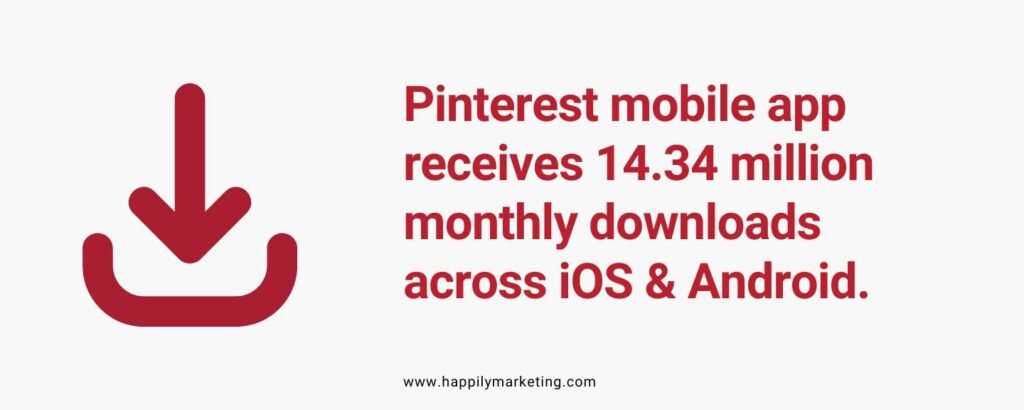 Consequently, there will be a growing demand for services that assist users in maximizing their Pinterest experience and reaping the rewards from this flourishing social media platform.
Pinterest VA
Affiliate marketing may not be suitable for everyone, but there is an alternative approach to making money on Pinterest without a blog: becoming a Pinterest Virtual Assistant (VA). A Pinterest VA is a virtual assistant dedicated to managing and enhancing Pinterest accounts.
If your interest lies in designing pins and optimizing Pinterest SEO rather than seeking out affiliate programs, this role might be ideal for you. As a Pinterest VA, you can be hired by companies and bloggers to handle their Pinterest accounts, offering the flexibility to work remotely from any location.
Automated Pinning
Tailwind is an exceptional tool that simplifies the process of scheduling Pinterest pins with just a click, allowing you to effortlessly manage and create pinterest boards while maximizing your earnings. This Pinterest-approved scheduler streamlines automation through user-friendly steps.
It is advisable to leverage Tailwind once your Pinterest account has gained authority, as it is a paid tool that provides optimal benefits in such cases. After signing up, select the Pinterest option at the Tailwind main screen, grant access to your Pinterest account, and provide the required account details.
It is recommended to install the Tailwind extension for seamless usage. The comprehensive tutorial provided by Tailwind upon personal account creation will guide you through the setup process, including establishing your pinning schedule. Simply upload your pin to Tailwind, provide a description, add your affiliate link, choose relevant boards, and schedule your pins accordingly.
Conclusion
In conclusion, making money on Pinterest without a blog is entirely possible if you know the right strategies. From affiliate marketing to sponsored content and selling digital products, there are numerous ways to monetize your Pinterest presence. However, print-on-demand products are emerging as one of the most lucrative options.
In this article, we've outlined ten surefire ways to make money on Pinterest with print-on-demand products, such as building an engaged audience, running Pinterest ads, collaborating with brands and influencers, and leveraging analytics. With these tips, you can start earning a substantial income on Pinterest without owning a blog or website.
So why not give it a try? Start by creating an attractive product and optimizing your pins for SEO.
Then, build a loyal following by participating in group boards and offering exclusive discounts. Before long, you'll be well on your way to a thriving print-on-demand business on Pinterest.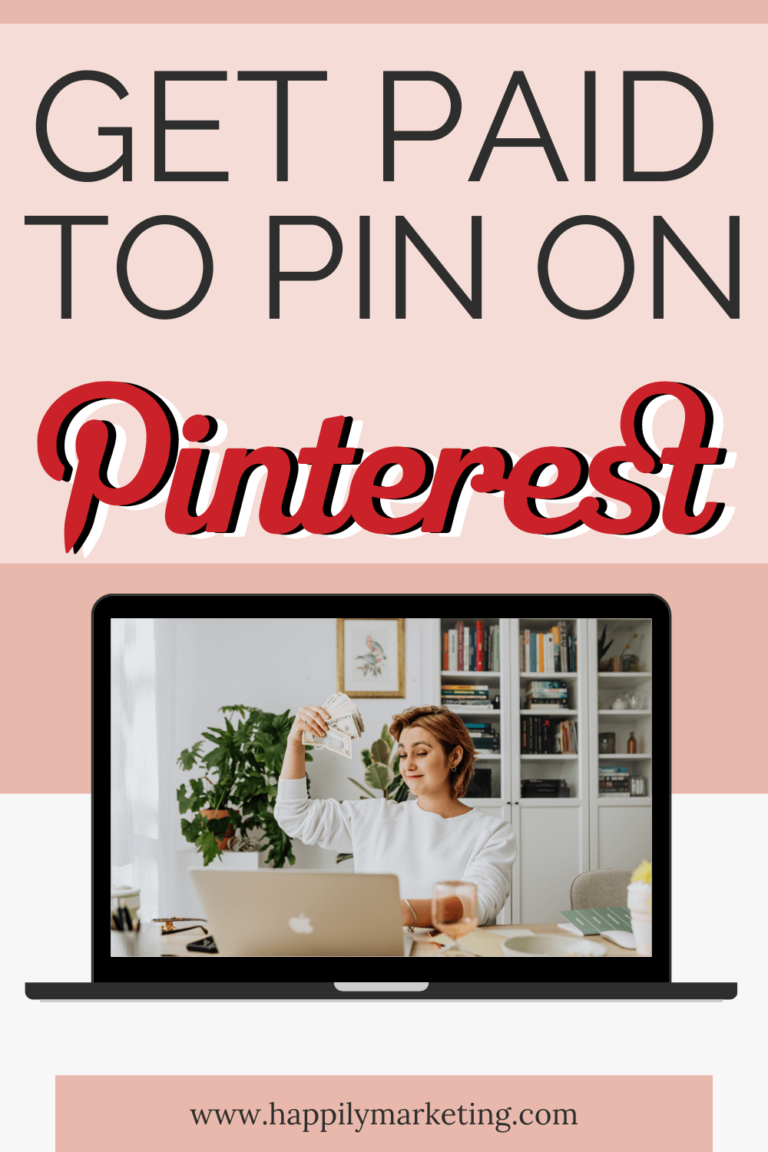 Read More
Can You Sell Digital Art On Etsy? Step By Step Guide
How To Make Quick Money In One Day? 15 Proven Ways
Graphic Design Interview Questions To Ask Employer
What to Look for in a Graphic Designer: A Comprehensive Guide