Fashion is all about making a statement, and your website should be no exception. A website that reflects your brand's unique personality and style can be a powerful tool in building customer loyalty and driving sales. There are numerous best Google Fonts for fashion websites that you can use to give your website a modern and stylish look.
With a wide variety of typography options available, the Google Fonts repository provides endless possibilities for designers to create captivating visuals that match their brand's tone and message. These fonts are easy to integrate and use, making them an excellent choice for fashion enthusiasts and website designers alike, regardless of experience level.
Table of Contents
In this article, we will explore the benefits and usage of web fonts for fashion websites, highlighting the various options, features, and aesthetics that can help you elevate your website's design. From sleek modern fonts to timeless classics, Google Fonts offers something for every style and brand. So if you're looking to take your fashion website to the next level, read on to discover how Google Fonts can transform your online presence and help you make a lasting impression on your customers.
Why Choose Google Fonts?
As the saying goes, "content is king," but what about the way that content is presented? The right typography can make all the difference when it comes to getting your message across effectively. Choosing the right fonts for your website, blog, or content can improve readability, attract users, and make your content more visually appealing.
With a vast collection of free, open-source fonts, Google Fonts is an excellent resource for anyone looking to select the perfect typography for their project. With over 1,500 fonts available, Google Fonts offers endless possibilities in terms of style, tone, and branding.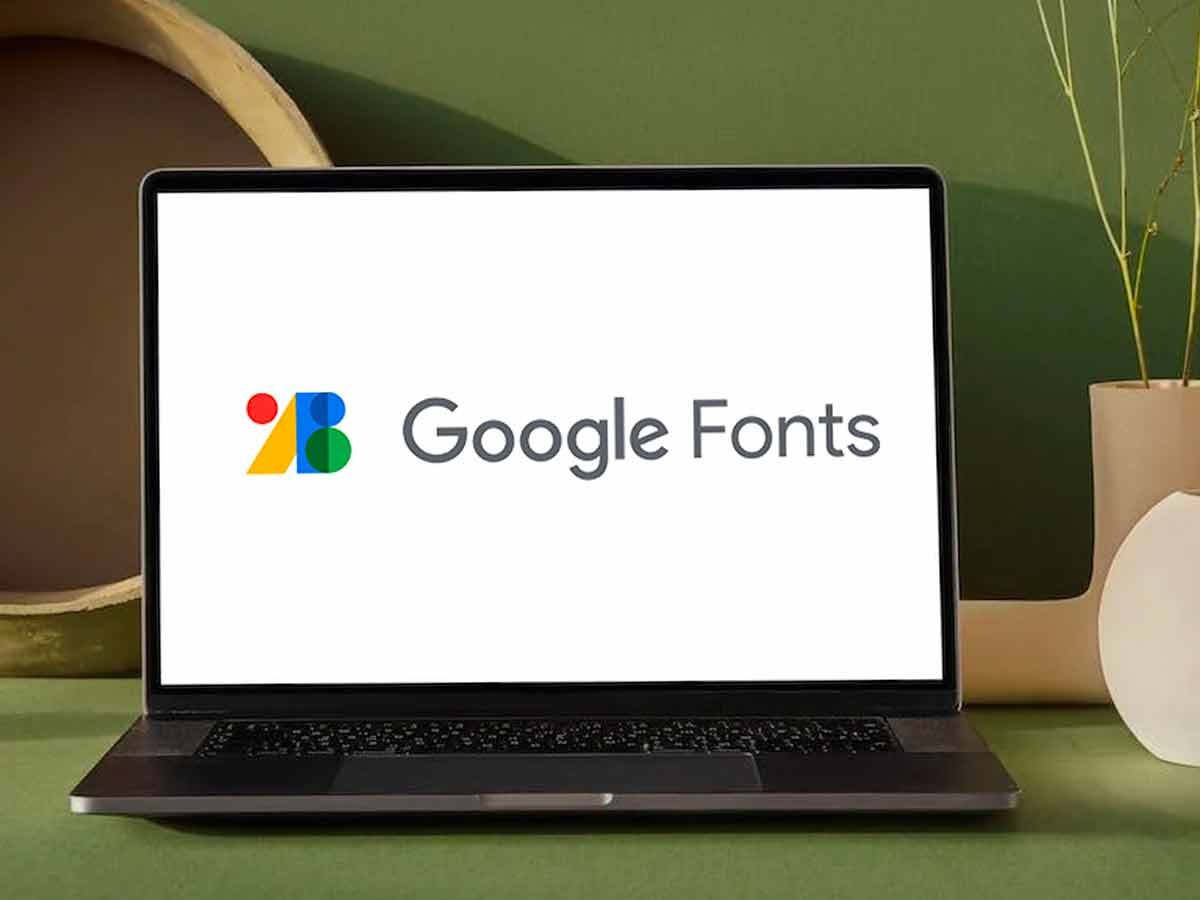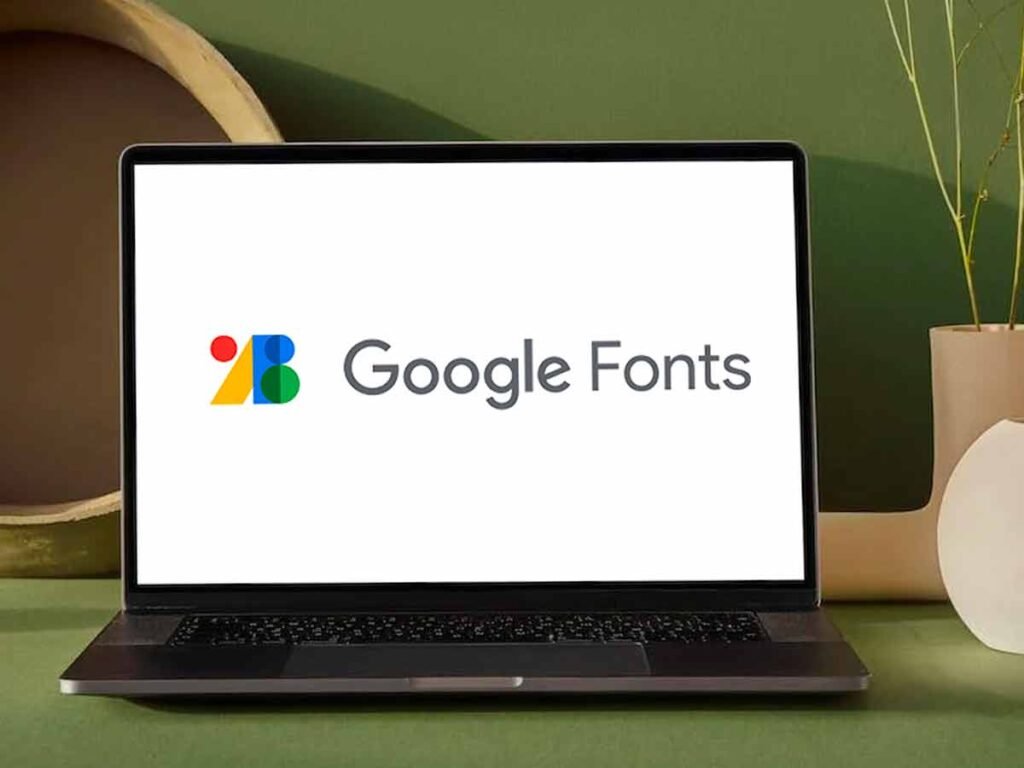 These fonts are compatible with different web browsers and devices, making them accessible to a wide range of users. And with the easy-to-use nature of these fonts, selecting the perfect typography has never been easier.
In this article, we will explore how to choose the best Google Fonts for your project and provide you with tips and tricks to make the most out of this invaluable resource. So, whether you're a designer or a blogger, get ready to take your content to the next level with Google Fonts!
Readability
As a blogger, you know that finding the perfect font is essential for creating a friendly and engaging reading experience. When it comes to captivating your readers, readability is key. That's where Google Fonts comes in! With its extensive collection of free and open-source font families, you have a world of options to choose from. But we understand that picking the right one can be overwhelming, especially if you're not a design expert.
Purpose
Choosing the right font is crucial as it affects the overall look, feel, and tone of your project. Consider your visuals, know your audience, and select a font that conveys your message. With Google Fonts, the perfect font is just a click away, so don't hesitate to choose fonts to experiment with and elevate your projects to new levels of visual appeal!
Advantages of Using Google Fonts on Your Website
Using Google Fonts on your website can have a significant impact on both user experience and performance. Choosing the right font can improve readability, making it easier for visitors to engage with your content. Furthermore, using Google Fonts can boost website speed and performance because they are hosted on Google's servers, which ensures fast load times and reduces server requests.
With a wide variety of fonts available, ranging from classic to modern, Google Fonts caters to all design needs and enhances the aesthetics of your website, so don't be stuck with the default font.
Whether you're looking for a serif or sans-serif font, you'll be able to find one that perfectly complements your site's overall look and feel. Additionally, Google Fonts' ease of use and compatibility with different devices, browsers, and operating systems make it a practical choice for web developers.
By using these fonts, you can elevate your website's design while also improving its functionality and performance.
Improves your website's appearance for free
Google Fonts are a powerful tool that can significantly enhance the appearance of your website without requiring extensive design experience. With countless free fonts to choose from, Google Fonts offers an easy way to add visually appealing typography, making your website look more professional and aesthetically pleasing.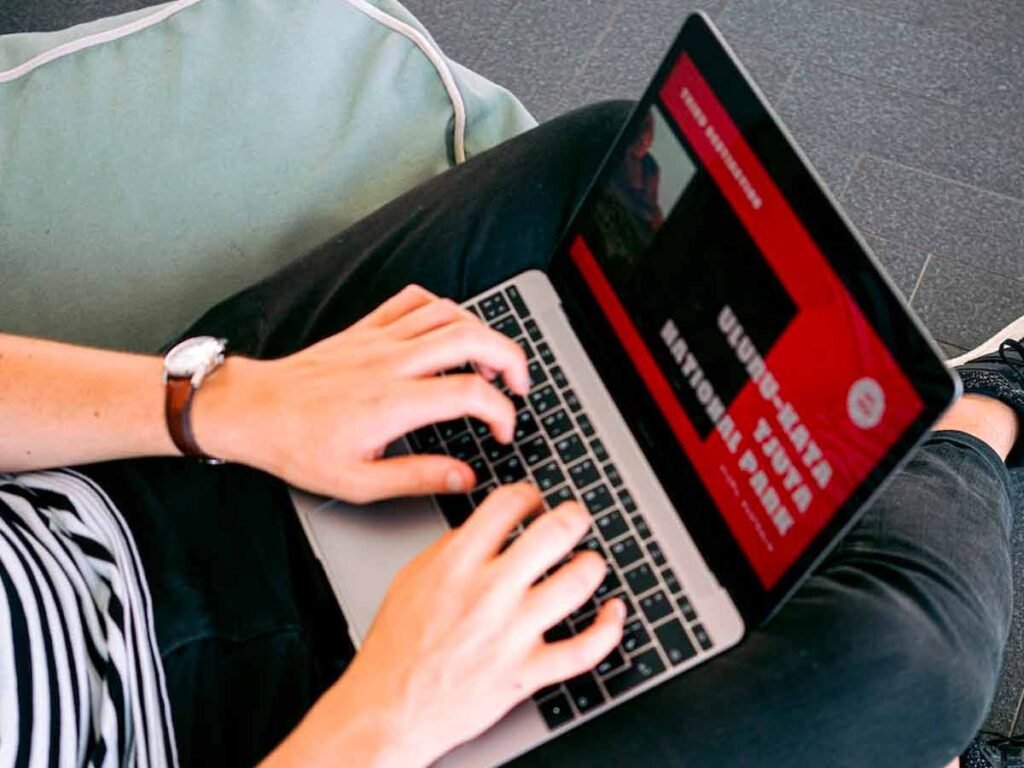 Integrating these fonts is simple and can be done with ease on various website builders, including WordPress, Shopify, and Squarespace.
By utilizing Google Font combinations, you can create a better user experience for your visitors, ultimately increasing engagement with your brand.
So, whether you're looking to add a touch of sophistication or simply want to modernize your website's typography, Google Fonts is an excellent choice that can help take your website to another level.
Boost consistency across platforms
As a website designer, I cannot stress enough the importance of consistency in branding across different platforms. Using Google Fonts can help you achieve this effortlessly. With a vast library of free fonts, Google Fonts provides a great way to make sure your typography is consistent not just throughout your website but also across different mediums. And that's just one of the many benefits.
By using Google Fonts, you can also improve accessibility for users who may have difficulty reading certain fonts. This can lead to higher engagement rates and better overall user experience. Additionally, the customization options available with Google Fonts are flexible, so you can achieve the exact look and feel that you're going for, whether it's bold and modern or elegant and refined.
Speed up your site – and the internet
If're looking to speed up your website, Google Fonts can be a game-changer. Many web designers and developers tend to overlook the fact that choosing the right font can have a significant impact on page load times.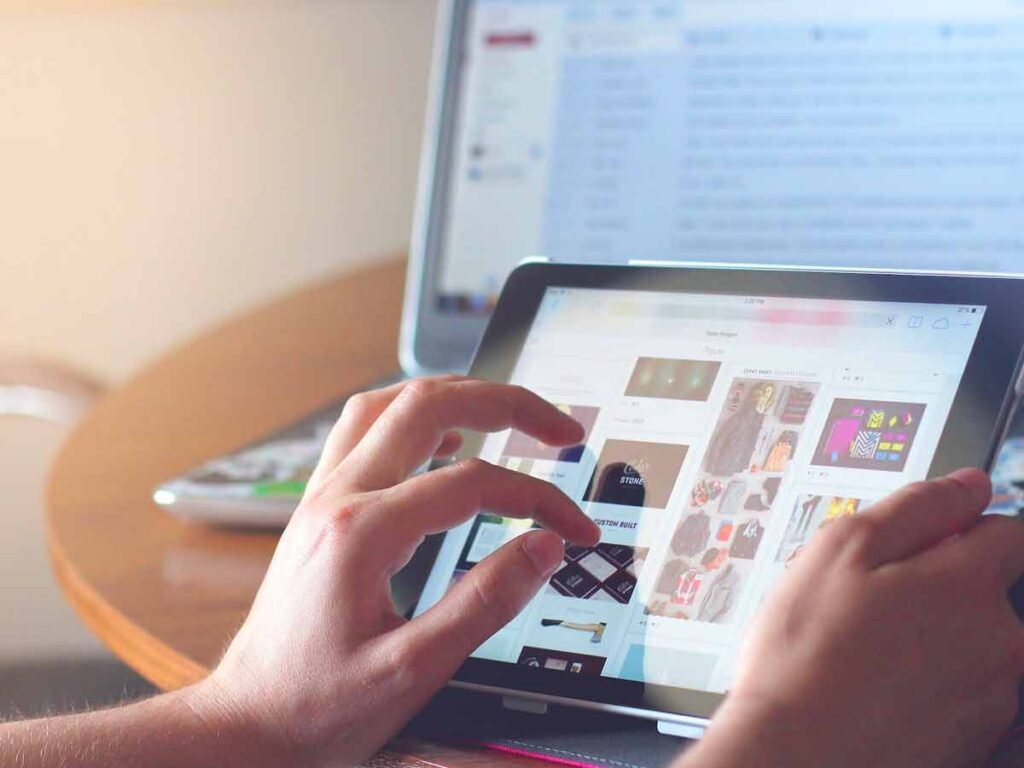 By using Google Fonts, you can optimize your website's typography without sacrificing speed. Unlike traditional font files, Google Fonts are served from a global network of servers, which means they're delivered quickly and reliably to visitors all over the world.
Fast load times are critical for user experience and SEO, as slow websites can lead to higher bounce rates and lower search engine rankings. By using Google Fonts, you can rest assured that your website will load quickly, providing a smooth browsing experience for your visitors.
Moreover, Google Fonts offers a vast selection of fonts that are optimized for web use, ensuring that they look great across all devices and screen sizes. This means that your website can maintain a consistent look and feel, whether viewed on a desktop or a mobile device.
Best Google Fonts for Fashion Websites
Google Fonts is a unique resource that can add a touch of elegance and style to any fashion website. By incorporating these fonts into your fashion website design, you can create a visually appealing and user-friendly experience for your customers. Google Fonts offers a wide range of options, from classic serif to modern sans-serif fonts.
Read: Logo Of Branded Clothes: The Ultimate List of Top 10
Some popular Google Fonts that would work great in fashion, branding, or e-commerce websites include Playfair Display, Montserrat, and Open Sans. The versatility of these fonts allows them to be utilized in various ways, creating a distinct and appealing brand identity.
Additionally, by utilizing Google Fonts, you can increase the readability and legibility of your website's content, making it easier for customers to navigate and engage with your products.
So why not try incorporating Google Fonts into your fashion website design today? With so many styles to choose from, you're sure to find the perfect font combination to elevate your brand's aesthetic and appeal to your target audience.
Open Sans
Open Sans, created by Steve Matteson, Type Director of Ascender Corp, is a humanist sans serif Google font. It offers a comprehensive character set with support for various languages. Open Sans has a neutral and friendly appearance, featuring upright stress and open forms.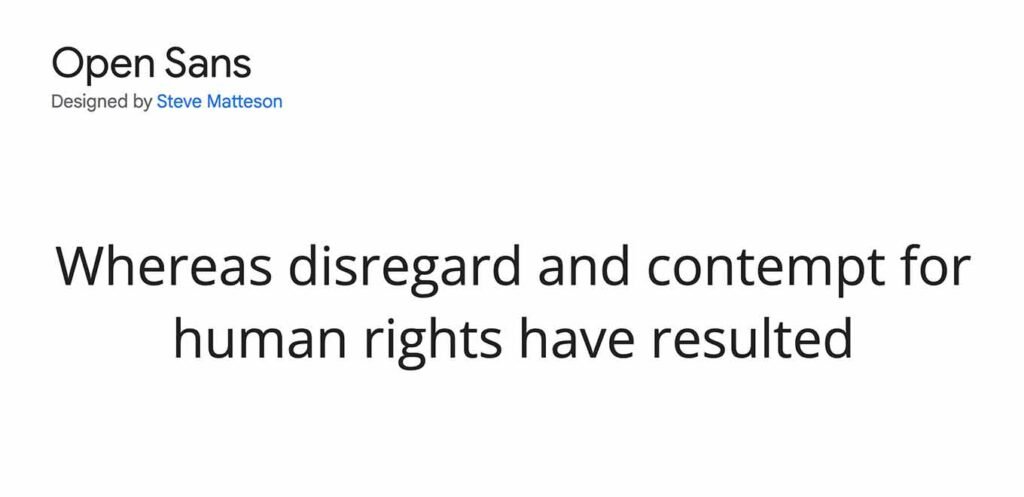 The font was specifically designed to optimize legibility in print, web, and mobile interfaces. With its versatility and excellent legibility, Open Sans is well-suited for a wide range of applications.
Oswald
Oswald is a contemporary sans serif font that draws inspiration from the classic style of 'Alternate Gothic' typefaces. It has been carefully adjusted and refined to align with the pixel grid of digital screens, ensuring optimal readability.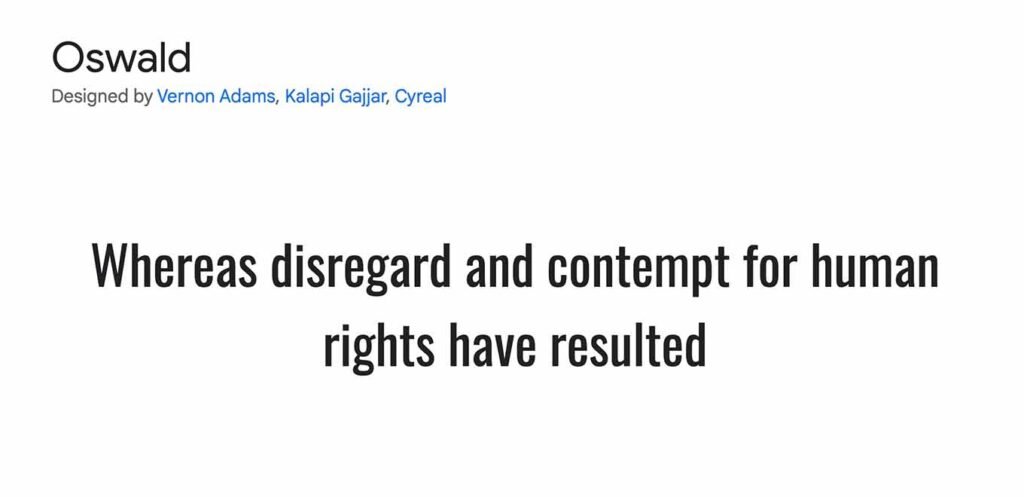 Oswald is designed to be freely used across various web browsers on desktop computers, laptops, and mobile devices.
Since its initial launch in 2011, the font has undergone updates and improvements based on user feedback. These updates include the addition of Light and Bold weights, expanded language support, refined spacing, and kerning, and the introduction of a variable Google font Weight axis in 2019.
Archivo Black
Archivo Black is a versatile font created for optimal typography in both print and digital mediums. Its technical and aesthetic features are meticulously crafted to ensure high performance. With support for over 200 languages, it can be used globally.
Archivo, developed by Omnibus-Type, is a sans serif typeface family inspired by American typefaces from the late 19th century. Initially designed for highlights and headlines, it offers variations such as normal, Black, and Narrow styles. Derived from Chivo, Archivo provides a range of options for diverse design needs.
Roboto
Roboto possesses a unique combination of mechanical and geometric qualities. Its letterforms maintain a balance between precise geometry and friendly, open curves. Unlike other grotesque fonts that distort letterforms for a rigid rhythm, Roboto prioritizes natural widths, resulting in a smoother and more humanistic reading experience.
The regular Roboto family can be complemented by the Roboto Condensed and Roboto Slab families, offering additional versatility in design.
Poppins
Poppins is a contemporary geometric sans serif font that continues the longstanding tradition of this style. It supports both Devanagari and Latin writing systems, making it suitable for international applications. The Latin glyphs, including the ampersand, exhibit a more rational and constructed approach compared to typical designs.
Poppins introduces a novel Devanagari design, featuring a range of weights, a first in this genre. Both the Latin and Devanagari letterforms are based on geometric shapes, emphasizing circles. Each letter has a nearly monolinear structure with optical adjustments where needed. The font maintains equal heights between Devanagari and Latin characters, while Latin capitals are shorter, and the x-height is relatively high.
DM Sans
DM Sans is a geometric sans serif typeface specifically created for legibility at smaller text sizes. It supports a wide range of Latin Extended glyphs, allowing for typesetting in English and other Western European languages. The font was designed by Colophon Foundry, a renowned international type foundry based in London and Los Angeles.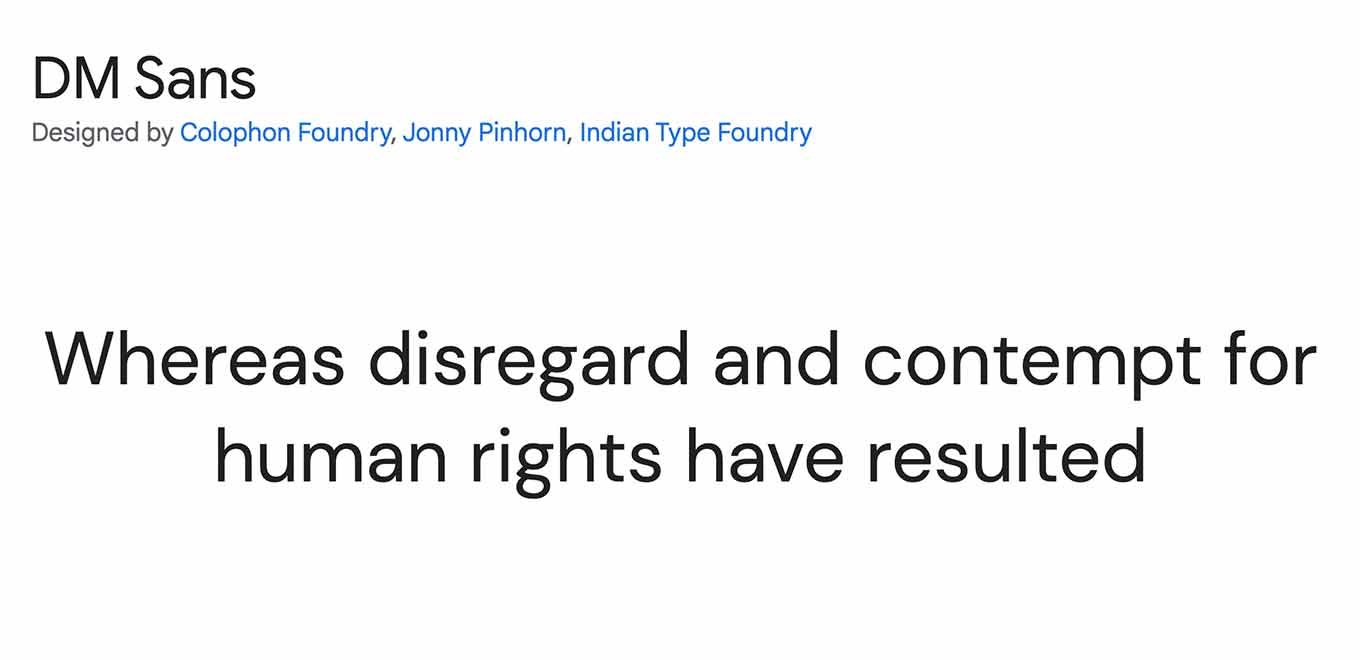 Commissioned by Google, DM Sans is a result of their collaboration with Colophon to refine and adapt the Latin portion of the ITF Poppins font by Jonny Pinhorn. Colophon is widely recognized for its exceptional retail and custom typefaces across various media platforms.
Krona One
At the top of our list is Krona One, a remarkable font designed by typographer Yvonne Schüttler. It is a low contrast sans serif typeface that stands out for its semi-extended style, reminiscent of early 20th-century Swedish poster type. With a distinct Scandinavian retro vibe, Krona One offers versatility to suit various styles and aesthetics.
It is highly readable, and spacious, and exudes a strong personality, making it perfect for bold and distinctive titles. However, it can also be used effectively for smaller text. In our Gracey and Stockholm themes, we utilized Krona One for hero typography, headers, menus, and even in different sizes for the Art Festival demo.
Syne
Syne, a font that has gained popularity in our themes, was initially created in 2017 as the custom typeface for the Synesthésie art festival in Saint-Denis. Designed by Lucas Descroix with assistance from Arman Mohtadji, Syne offers five styles ranging from regular to extra bold. The regular style is a versatile geometric sans serif suitable for various uses, while the additional styles provide bolder options for impactful titles.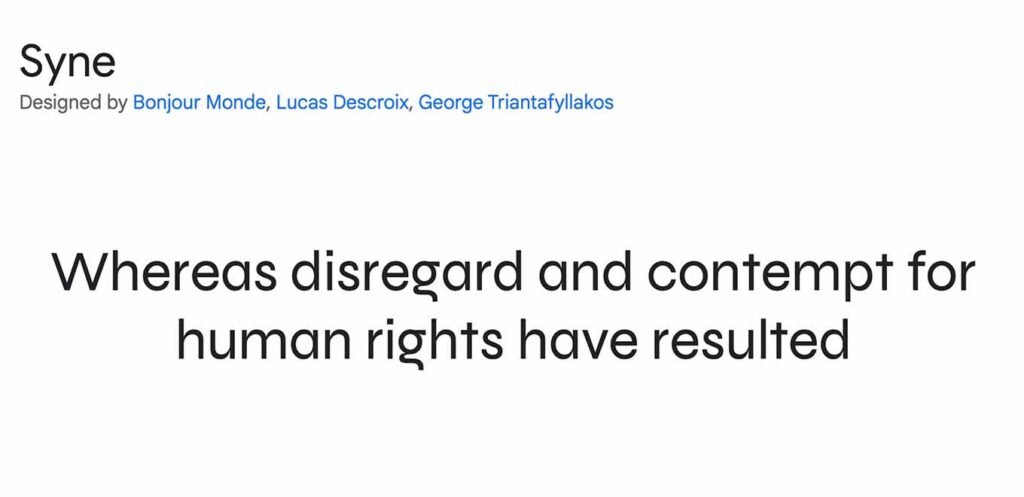 In our Micdrop theme, the bolder Syne styles add a recognizable touch with a hint of retro aesthetics. The Label Showcase homepage demonstrates the standalone versatility of Syne. In the Laurits theme, we paired Syne with a geometric layout to showcase its gentler and softer side.
Italiana
Italiana is a sans-serif font inspired by the Italian typographic tradition, particularly handwritten styles. Created by Santiago Orozco, it exudes elegance and a hint of the Dolce Vita aesthetic, reminiscent of early 20th-century newspapers and magazines. Currently available only in the regular style, Italiana is clean, airy, and proportionally designed, making it well-suited for fashion and creative projects.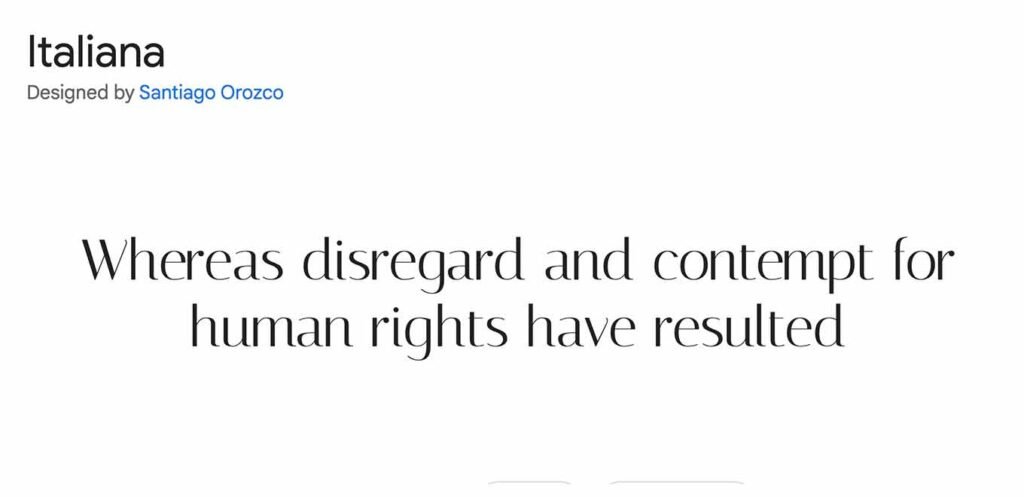 Unlike typical Italian-inspired designs, Italiana avoids clichés and offers adaptability across various styles and contexts. In our Oráiste theme, Italiana's interplay of thin bars and thicker strokes, along with meticulous kerning and spacing, created an airy yet distinctive font that perfectly captured the desired mood.
Belleza
Taking inspiration from Italian fashion, Bellezza is a lovely and sophisticated sans-serif font that falls under the humanist style. Derived from old Latin types, it showcases a personal touch with slightly more contrast between thin and wide strokes. Its classical proportions enhance readability and usability.
When developing the Töbel theme, Bellezza was an obvious and natural choice to add a touch of elegance and uniquely Italian chic to the layouts. With its elegant character, it perfectly captures sophistication and complements the theme's overall aesthetic.
Space Grotesk
Space Grotesk is a proportional sans-serif typeface created by Czech designer Florian Karsten. It is based on the Space Mono fixed-width font from Colophon Foundry. Karsten aimed to retain the quirkiness of Space Mono while improving readability at smaller sizes.
This versatile typeface offers five styles ranging from light to bold and complements its sibling, Space Mono. With its adaptability and pairing options, Space Grotesk is an excellent choice for various design projects.
Federo
Feder-Grotesk, a sans-serif typeface designed by Jakob Erbar in 1909, has been digitally interpreted by Olexa Volochay as Federo. This display webfont, created in 2011 for Cyreal, preserves the original style of the stressed sans-serif with uneven stroke thickness, reminiscent of Art Nouveau hand lettering.
Federo refines the typeface by enhancing consistency, reducing contrast, and improving readability. The result is a distinctive and web-ready font that maintains its Art Nouveau charm. Federo was an ideal choice for Stockholm's Animated Showcase demo, blending creativity and professionalism to set the desired mood.
Caudex
Caudex is a serif font initially designed in the late 1990s and later adapted for web use with FontForge. Its origins lie in the intention of reproducing old handwritten text, following the Medieval Unicode Font Initiative 3.0 recommendations. This typeface presents a contemporary interpretation of Medieval scripts, blending modern functionality with classical ornamentation.
Available in regular and bold weights, as well as matching italics, Caudex includes Latin and Greek glyphs. It harmonizes well with both serif and sans-serif fonts, making it a versatile choice. In our Gaspard theme, we combined Caudex with Italiana for hero typography and Catamaran for navigation links, achieving an elegant and balanced composition.
Cinzel Decorative
Cinzel Decorative, a popular member of the Cinzel web font family, is an ideal choice for designs seeking elegance and sophistication. Designed by Natanael Gama, this all-caps font embodies classical proportions with graceful flourishes and extended strokes, reminiscent of calligraphy. Inspired by early Roman inscriptions, Cinzel Decorative offers a modern interpretation. It is well-suited for literary, artistic, and cultural designs.
The font family includes various styles, including extra bold and black, for a striking impact. Cinzel, another member of the family without swashes, maintains the classic style. In our Belletrist theme for writers, publishers, and libraries, we combined Cinzel with Cormorant Garamond for paragraphs and Open Sans for navigation links, creating a sophisticated and harmonious composition.
Viaoda Libre
Viaoda Libre is a display font family that beautifully blends Vietnamese cultural heritage, symbolism, and script, resulting in a unique and modern twist on elegant serif typography. Created by Gydient (Tra Giang Nguyen) with assistance from Vietanh Nguyen, this font is suitable for both personal and commercial use, lending itself well to titles and smaller text.
The name "Viaoda" combines "Vietnamese" and "Ao Dai," symbolizing the traditional garment's influence on the font's design. Viaoda Libre's strokes mirror the graceful lines of Ao Dai, while its slender and refined character, coupled with distinctive ligatures, such as "st" and "ft," make it visually captivating and instantly recognizable. As an evolving font family, Viaoda Libre aims to enrich Vietnamese culture worldwide.
Conclusion
In conclusion, Google Fonts is a perfect addition to any fashion website design. By leveraging the vast selection of stunning fonts offered by Google, you can create a visually appealing and engaging user experience that will set you apart in the highly competitive world of fashion. You can always download them and use these downloaded font combinations in your other online material also to build a consistent brand image.
With a range of styles to choose from, Google Fonts make it easy to express the unique personality of your brand and connect with your target audience. From classic serif fonts to modern, sleek sans-serif options, there's something for everyone. The benefits of using Google Fonts extend beyond aesthetics, with the improved legibility and readability of your content enhancing the overall user experience.
By incorporating Google Fonts into your fashion website design, you're sure to impress your customers and build greater trust and confidence in your brand. So why not take your fashion website to the next level by trying out Google Fonts today? With so many options available, you're sure to find a combination that perfectly captures the essence of your brand and engages your target audience.
Read More
100+ Freebie Fonts for Commercial Use in 2023
Best Fonts For Album Covers in 2023
10 Best Color palette generator For Your Website
9 Best Photography Websites For Inspiration